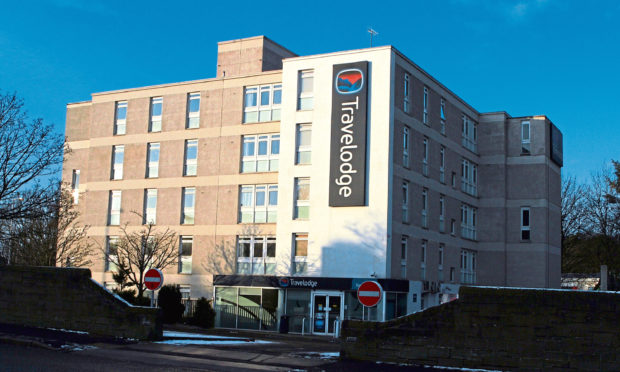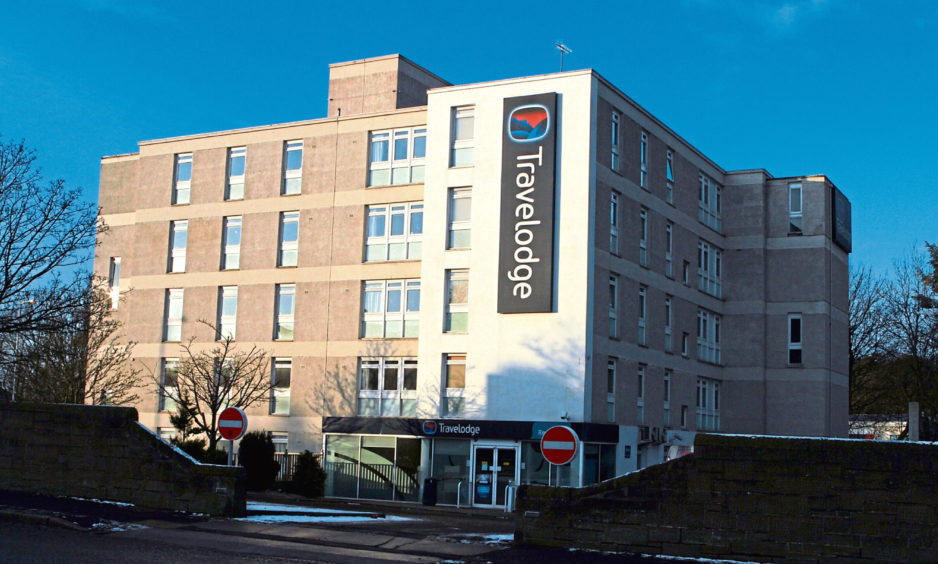 A guest staying at a Dundee budget hotel asked if a picture of their pet could be hung in the room prior to their arrival.
Travelodge yesterday revealed the most bizarre requests that some of its customers have made while staying in the chain's 44 hotels north of the border over the last 12 months.
Staff at Travelodge's Dundee Strathmore Avenue hotel faced a guest who requested a framed picture of their basset hound, named Bernie, in their room before they arrived.
Employees in Dundee were asked if a guest could "put up a large marquee in your car park for a corporate event".
In other Scottish branches, a guest requested afternoon tea with the Queen and Prince Philip at Balmoral, while another demanded to know what time they could take a cage dive to see the Loch Ness Monster.
A guest at the chain's Edinburgh Airport accommodation asked at reception: "Can I have a room next to the runaway, as I don't want to miss my flight?"
One business guest staying in Fort William demanded to know the altitude and longitude of the hotel, as his group were arriving by helicopter.
Another business guest, overnighting in the Glasgow Queen Street hotel, asked staff: "Can you call me out of a meeting and say it's an emergency so that I can catch my train?"
Staff in Aberdeen Central Justice Mill Lane were posed the question: "Can you reserve a whole train carriage for me, as I have an important presentation and I need to rehearse on my journey from Aberdeen to London?"
The bizarre requests were not restricted to the chain's Scottish hotels, however.
A guest in Liverpool asked if it would be possible for "four members of staff to dress up as The Beatles to perform at my friend's wedding?"
Travelodge spokeswoman Shakila Ahmed said: "Where possible, the teams will go above and beyond to help customers.
"They do like a good challenge. However, there are some requests that they cannot help with, such as: arranging dancing dolphins at Land's End, for it to snow and to ensure all traffic lights are green for a business executive so that he gets to his meeting on time."
Travelodge added this year's list of bizarre requests included some celebrity requests.
The reception team at one London Travelodge hotel were star struck when a Hollywood movie star filming on the movie Fast And Furious ran into the hotel to request a safe haven for some rest and relaxation in the Bar Café after shooting a scene.
Meanwhile, the hotel team at Salford Travelodge searched high and low to fill a room with 200 long stem white roses for another celebrity guest.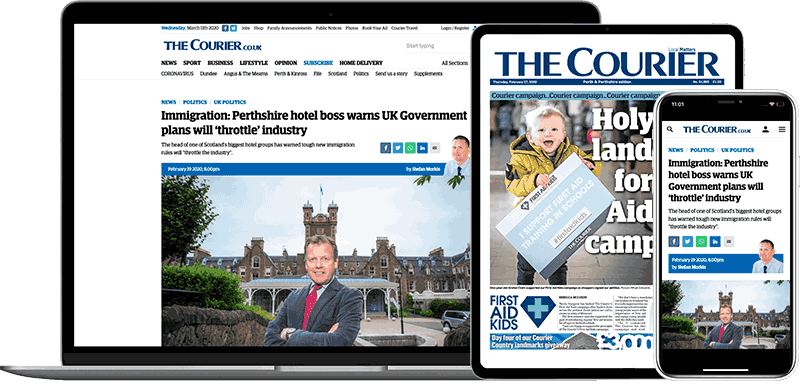 Help support quality local journalism … become a digital subscriber to The Courier
For as little as £5.99 a month you can access all of our content, including Premium articles.
Subscribe