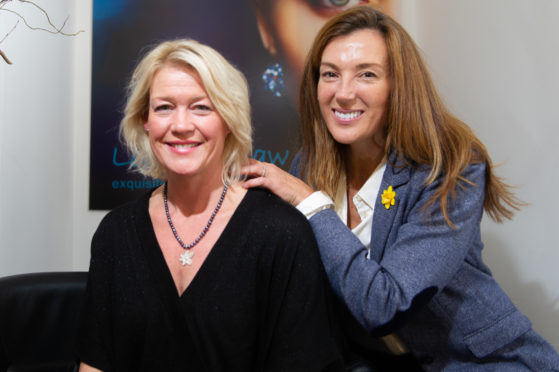 A charity fundraiser which started with an appeal to Courier readers reaches its climax later this week at a prestigious London auction.
Thousands of pieces of jewellery were donated to the Marie Curie Magpie Appeal, which launched earlier this year, in support of the terminal care charity.
Three final pieces fashioned from the donations and designed by Dundee jeweller Lorraine Law will go under the hammer on November 30 at the Superdrug Ball.
It is hoped the gold bangle, which is inscribed with the words "Marie Curie" in the distinctive dots and dashes of Morse code and two necklaces featuring the charity's daffodil design, will fetch more than £3,000.
The appeal has already raised more than £16,000, enough to "buy" 800 hours of free professional nursing care for terminally ill patients living their final days at home.
Lorraine said: "None of this would have been possible without the incredible support of Courier readers.
"We set out just to make one piece but the response was so huge, I just kept going and here we are, seven months on and nudging close to £20,000. I'm gobsmacked."
The daffodil necklace has extra poignancy attached, after Broughty Ferry reader Elaine Sommerville discovered she is a distant relative of the woman who inspired the use of daffodils as a symbol for cancer care charities.
The daffodil was placed on tables at a fundraiser for the Canadian Cancer Society in 1956, which was organised by Jack Brockie.
His mother passed away after suffering from breast cancer and also happened to be Mrs Sommerville's great, great aunt.
The daffodil table decorations were auctioned off and soon became a staple of the cancer charity auction after it was adopted first by the American Cancer Society and then Marie Curie.
Mrs Sonmmerville said: "The daffodil has come to be such an important symbol for the charity and it's humbling to think how many families have benefited from funds raised by its sale.
"As a family, we are very proud of Jack and his enduring legacy and we will be following this latest daffodil fundraiser with extra interest."
Marie Curie ran the first daffodil appeal – with live daffodils – in Scotland in 1986.
The flower was incorporated into the charity's logo and in 1995, fabric flowers replaced live blooms.
The Magpie Appeal aimed to mark the 70th anniversary of the charity's inception by creating a new piece of jewellery, which would then be sold on and the proceeds handed to the charity.
Readers were asked to donate unwanted items such as earrings or broken chains which were melted down and transformed into new pieces..
The key piece – the Marie Curie daffodil necklace – sold at auction in May for £4,100 and features diamonds set in the charity's distinctive golden daffodil.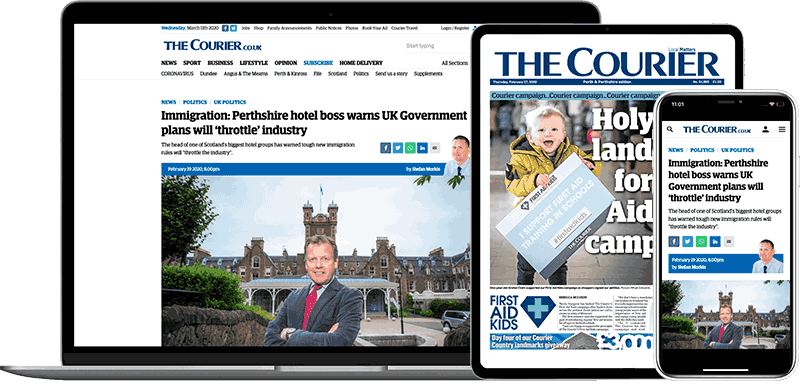 Help support quality local journalism … become a digital subscriber to The Courier
For as little as £5.99 a month you can access all of our content, including Premium articles.
Subscribe