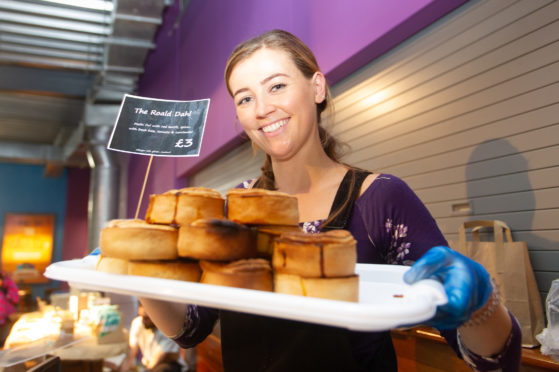 Organisers of an annual vegan festival are celebrating after successfully hosting their largest-ever event in the city.
The Dundee Vegan Festival, which was set up in 2016 to promote veganism and other "radical" ideas, took place at the Abertay Student Centre on Saturday.
An estimated 1,400 people passed through the event, which has grown in size and popularity each year.
Veganism is the practice of abstaining from the use of animal products, particularly in diet and an associated philosophy which rejects the "commodity status" of animals.
As well as shunning meat from their diets, vegans also refrain from drinking and using milk and using eggs in baking.
There is a steady rise in the popularity of the lifestyle choice, which vegans say is reflected in the increase in vegan choices in restaurants and other establishments.
As well as vendors producing vegan food, a number of speakers presented over the day, including activists  Alexandra Pawlitka, James Bastone and Dr Jo George.
Co-organiser Jamie Kidd said he was delighted the festival had been a success.
"This year was our third and each year the numbers of people attending has increased," he said.
---
---
"We don't have official figures in just yet, but I think it's safe to say this was our most popular event so far. We had well over 1,400 people through the doors.
"The Abertay Student Centre was a fantastic venue, we could not have asked for more. The staff were incredibly helpful. Having the event here meant we could have a more accessible layout with more space between the stalls and exhibits.
Wow! Nearly 800 people already! What an amazing day. Tell us about your favorite stalls, did you try something new from our food venders or did you stick with a firm favorite? We would love to know! ….

Posted by Dundee Vegan Festival on Saturday, 17 November 2018
"What we hope from our festival is for people and businesses to come and be inspired. We hope to inspire places like restaurants and caterers with vegan products, so in turn they will be more open with vegan options.
"We are already planning ahead for next year's festival. The committee will regroup at some point next week and we will get organising under way.
"As always, we will be looking for local partners to work with, especially after the success this year of working with and collecting for Dundee Foodbank."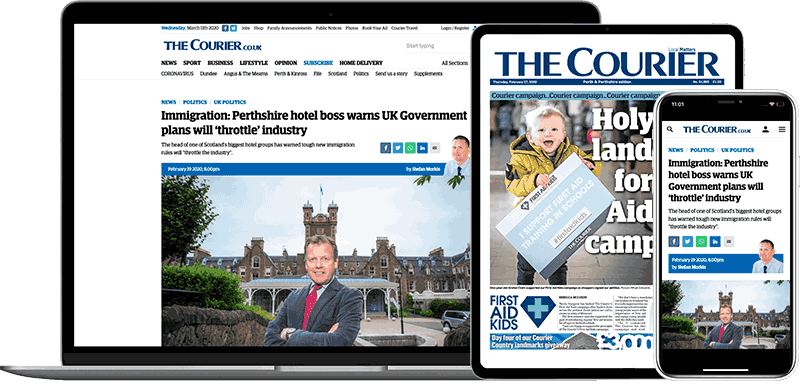 Help support quality local journalism … become a digital subscriber to The Courier
For as little as £5.99 a month you can access all of our content, including Premium articles.
Subscribe