VIDEO: Derry nice! Dundee FC fan's incredible hand-built man cave named best in the UK
A diehard Dundee FC fan's incredible man cave has been named the best in the UK.
Ryan Paterson's tribute to the Dark Blues was named Games Room of the Year 2018 in the competition run by Home Leisure Direct.
The amazing man cave in his Dundee back garden, named Derry Bar after the stand at Dens Park, took six months to make – with the joiner designing and building almost all of it by himself.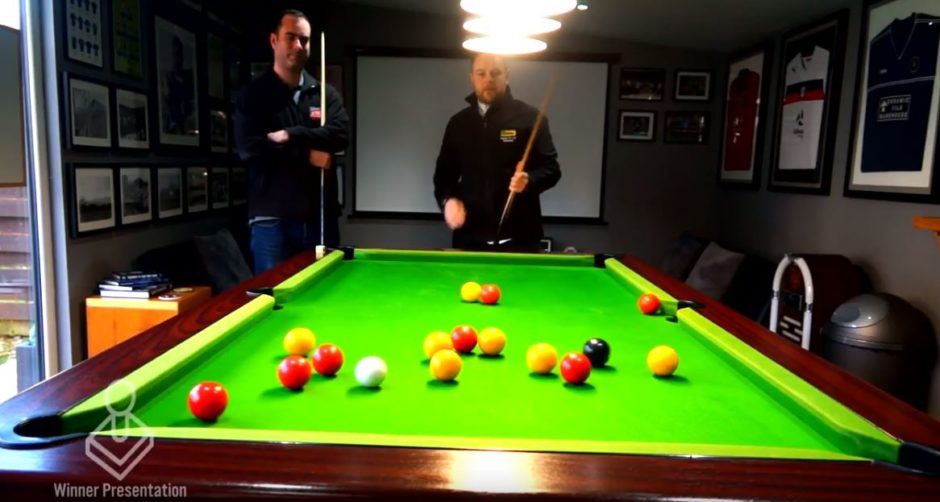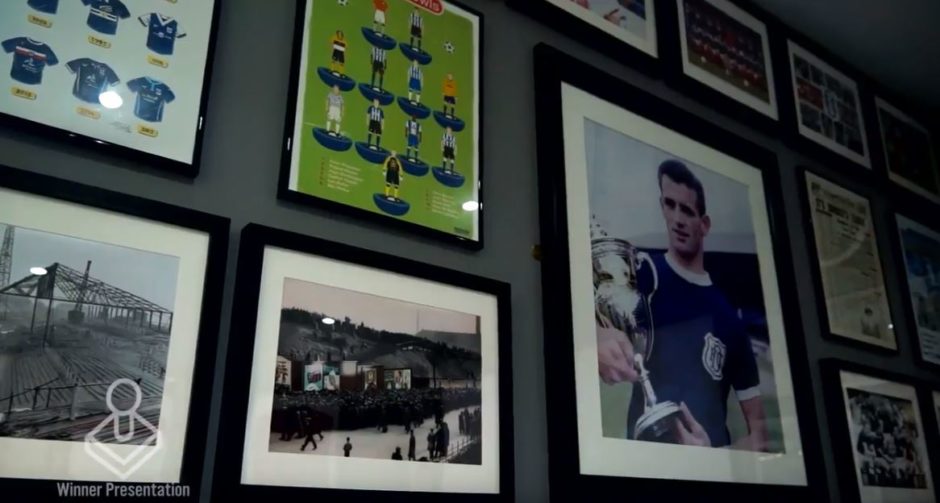 The walls of the games room are adorned with Dundee FC memorabilia, while there is also a bar complete with several stools, a pool table and a projector to watch football games on the biggest platform possible.
The Derry Bar was named the best of 11 finalists in the competition.
Remarkably Dundee United fan Steve Keilor's "cabin" came in second place in the competition.
Speaking after being crowned winner, Mr Paterson said: "It was an idea I had. I had a lot of memorabilia, a lot of Dundee FC memorabilia, that I'd like to store somewhere.
"I've been collecting shirts for 40 years and I thought I just needed somewhere to store them, showcase them.
"I'm a joiner to trade, I designed it all myself, and then built the space myself as well. It took me about six months to finish but I was actually only working on it one day a week, I was going to the Dundee games on the Saturday.
"I had help from my son, he chipped in with a few things, and my dad helped us quite a lot as well. There was other trades, there was painters involved, electricians involved."
Announcing Mr Paterson as winner, Home Leisure Direct said: "This year's Games Room of the Year was won by Ryan Paterson of Dundee, Scotland and his fantastic tribute to Dundee FC – The Derry Bar.
"Named after one of the stands at Den's Park that generations of Ryan's family have been watching matches from for years, The Derry Bar is a beautifully finished space in Ryan's garden.
"The room was built by Ryan out of his love for Dundee FC over the course of six months (in between going to Dens Park on the weekends for matches) and in fact on the day of us getting in touch was celebrating the first anniversary of its completion."
Last year Aberdeen FC fan Graeme Strachan's loft conversion was named the UK's top man cave.