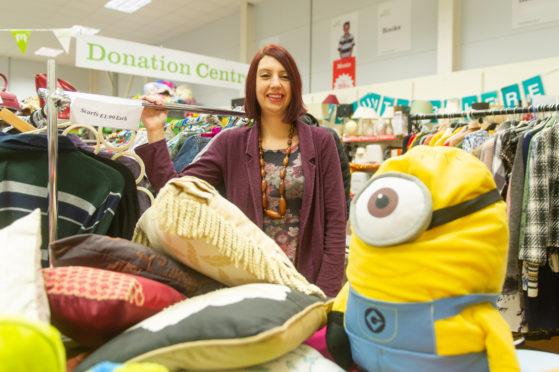 A Dundee woman is hoping the generosity of others can make up for the "heartbreaking" theft of money earmarked for charity.
Zoe Sievwright, manager at Barnado's on Arbroath Road, and her team were shocked after thieves broke into the store on November 7 and helped themselves to cash.
No stock was taken but the raiders stole charity tins and cash from a collection bucket and a money spinner.
The bucket contained the proceeds from Zoe's fundraising efforts as she prepares to take part in the London Marathon.
She is hoping to raise £2,000 for the charity by completing the 26-mile challenge next year.
In her six years with the charity, Zoe only remembers one other time when the store was broken into to.
She said: "It's quite heartbreaking. It's sad that something like this can happen at any time, but for it to happen at this time of year is particularly sad.
"A lot of vulnerable children and disadvantaged families could have benefited from our donations in the build-up to Christmas.
"To rob a charity is not nice. To rob anyone isn't nice, of course, but to rob a charity that helps young people who are in need? That's quite bad."
The thieves broke a window to gain access to the shop, meaning staff had to close for the day while it was replaced.
"It cost us a full day's trading, which was also disappointing," Zoe added.
She is determined not to let the hurdle deflect her team from all of their good work.
"I'm hoping that we can actually turn it around and people will donate to make up for what we've lost," she said.
"We'd like to appeal to the public to replace these lost funds.
"I'd like to thank everyone for their help and ongoing support of the shop. It's very much appreciated."
It is not known exactly how much was in the tins as staff do not usually count them until they are full.
However, Zoe had been fundraising for the marathon for three weeks before the theft.
Her digital donations are safe, and her JustGiving page is still accepting pledges.
A Police Scotland spokeswoman said the force were following "positive lines of enquiry".
Another Barnado's store, in Dunfermline, was also broken into this week.
Around £5,000 worth of damage was done to the store as thieves forced their way in with a crowbar and targeted the jewellery section.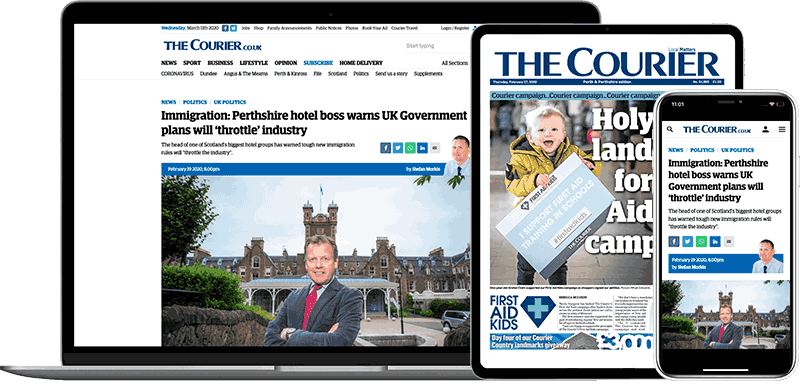 Help support quality local journalism … become a digital subscriber to The Courier
For as little as £5.99 a month you can access all of our content, including Premium articles.
Subscribe