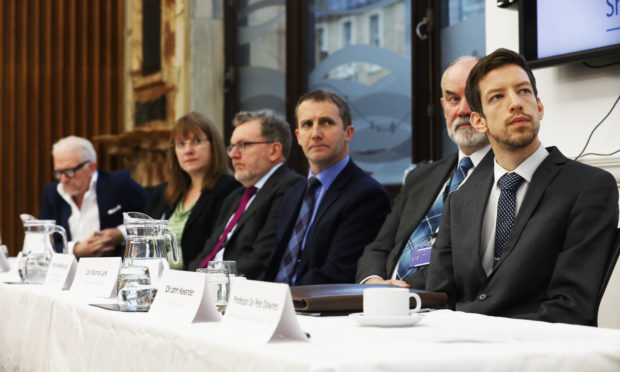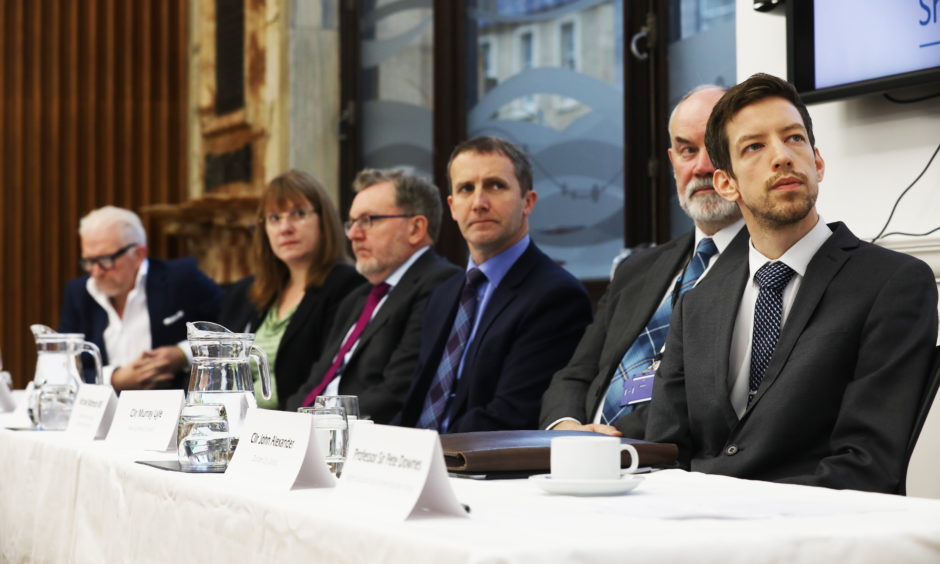 Tay Cities Deal allies have signed off an historic document that promises to unlock thousands of jobs and lever in more than £700 million of investment.
The details of the Heads of Terms agreement have been thrashed out by council leaders over the last two years.
Representatives of the UK and Scottish governments travelled to Perth on Thursday morning for the milestone signing ceremony.
The "transformative" package will bankroll 23 major projects across Perth and Kinross, Dundee, Fife and Angus.
Under the deal more than than £60 million will go to the James Hutton Institute in Invergowrie, £37 million of investment will be ploughed into local tourism and culture, more than £10 million will go towards a cyber security centre in Dundee, several million will be invested in St Andrews University's Eden Campus and £15 million will go towards a Perth bus and rail interchange project.
It is hoped the agreement will complement action being taken to soften the blow of job losses at Dundee's Michelin tyre factory.
Both governments will invest £150 million each over the next 10 to 15 years, with an extra £50 million pledged by Holyrood. Funding for projects will be subject to "robust" business cases.
Infrastructure Secretary Michael Matheson said: "This area has huge potential for growth and the Cities Deal will help us realise that potential.
"Developing the right skills are what will make the difference to people being able to access opportunities and new jobs through the deal. That's why the Scottish Government is committing up to £20 million for a Regional Skills Development Programme, to reduce skills shortages and support people re-skill into new career opportunities."
He said: "The new V&A gives the region a focus, but there is so much more to offer within the Tay region, from improved cultural venues to marine tourism. Through this deal, the Scottish Government will work with regional partners, national agencies and the private sector to develop a programme of investment that can demonstrate economic impact, improve inclusive growth and develop economic assets in culture, heritage and our creative industries."
Referring to a series of delays that prolonged the negotiation process, Secretary of State for Scotland David Mundell added: "It has taken longer than I think everyone around this table had hoped to get to this point, but we have arrived at a substantial package.
"I'm delighted that we have got this over the line. I understand people's frustrations and there are many reasons why it has taken this long."
Thursday's announcement was delayed following last month's devastating news by Michelin.
John Alexander, leader of Dundee City Council said: "This represents a significant milestone on our journey towards an economic transformation across all four authorities.
"But this is absolutely not the end of the road, this is the end of the start. We are now entering the next phase of discussions and there is still a lot of work to do."
He added: "Our regions face significant challenges, and this deal in itself will not solve all of these problems – we have to be realistic about that.
"But those challenges are absolutely our motivation for change and for economic transformation."
Perth and Kinross Council boss Murray Lyle added: "The projects that will be taken forward through the deal will act as a catalyst for economic growth across the region and will help to cement relationships between local authorities, commercial bodies and other service providers."
Fife Council leader Karen Marjoram said new jobs and infrastructure improvements will "benefit everyone."
"As well as creating new opportunities for people currently without jobs to get into employment, it will also help those who are in work to progress."
David Fairweather, leader of Angus Council added: "It would be difficult to overestimate the importance to the local economy of what is being signed today."