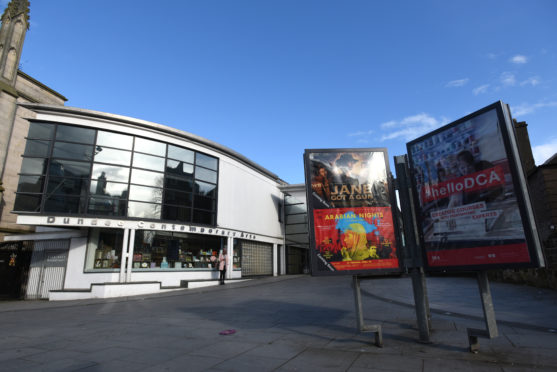 A public events programme will be held in Dundee Contemporary Arts to coincide with two new solo exhibitions this winter.
Pieces of You Are Here, by Lorna Macintyre, and Hole, by Margaret Salmon, have been specially commissioned by the DCA and will be open to the public between December and February.
Macintyre's solo exhibition will be the first of its kind in a UK gallery and she will debut a variety of photography and sculpture inspired by  literature, archaeology and symbolism.
Meanwhile, Salmon will present moving images and an installation using light, colour, heat and sound, exploring ideas about human intimacy and tenderness.
The public events programme is due to launch on December 7 with an opportunity to meet the artists, followed by a preview of the exhibitions from 7pm-9pm.
On January 14 the DCA's exhibitions reading group, In the Evening There is Feeling, will return with a session set alongside Salmon's exploration of contemporary love and desire.
A film raising awareness around the challenges of caring for our natural resources, titled Shore: How We See the Sea, will be screened on January 23 at 6.30pm.
Meanwhile, for her artist's choice screening, Lorna Macintyre has selected Cave of Forgotten Dreams, which will screen on February 3 at 1pm.
The following day, audiences can enjoy a unique Valentine's Day event with One Shot Valentine Portraits with Margaret Salmon.
The artist will be taking analogue photographic portraits on 35mm film for each group, couple or individual who attends.
In the curator's tour on February 20, at 6pm, the DCA's head of exhibitions Eoin Dara will give a guided tour through the gallery spaces, discussing the development of each exhibition.
Mr Dara said: "We're delighted to be developing this public programme across the winter season in response to Lorna and Margaret's exhibitions in the galleries.
"Both projects offer up so many rich topics for conversation and questions for discussion, and we can't wait to think about these ideas with our audiences in the coming months through this series of talks, screenings, performances and workshops."
The exhibitions will run from December 8 until February 24, between 10am and 6pm.
For more information and for the full programme of events, visit http://www.dca.org.uk/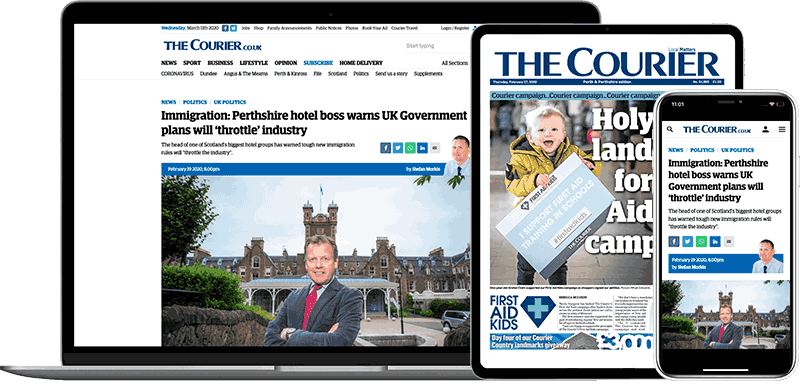 Help support quality local journalism … become a digital subscriber to The Courier
For as little as £5.99 a month you can access all of our content, including Premium articles.
Subscribe