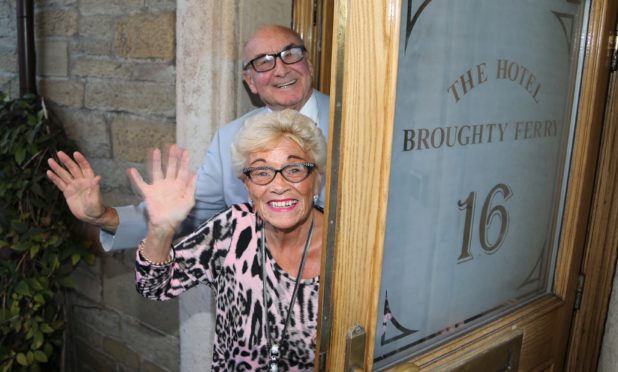 One of the best known landmarks in Broughty Ferry has been put up for sale with an asking price of £830,000.
The Hotel Broughty Ferry has been put on the market by owners Jeff and Geraldine Stewart, who have decided to retire from the hospitality trade after 53 years in the business.
Mr Stewart, 74, and Mrs Stewart, 70, took over the venue in 2003.
Occupying a traditional Victorian villa that was extended in 1990, the hotel is famous for its Indian food.
It boasts 16 en-suite bedrooms, a lounge bar and restaurant with room for 90 covers, plus an extension for another 20 covers. Other attractions include a leisure complex comprising a heated indoor swimming pool, gym and Swedish style sauna.
Mr Stewart used to run the Three Barrels in Dundee, known as "the busiest bar in Scotland".
He said the couple were bowing out after a "fantastic journey" in the hospitality industry.
"There have been many changes," he said.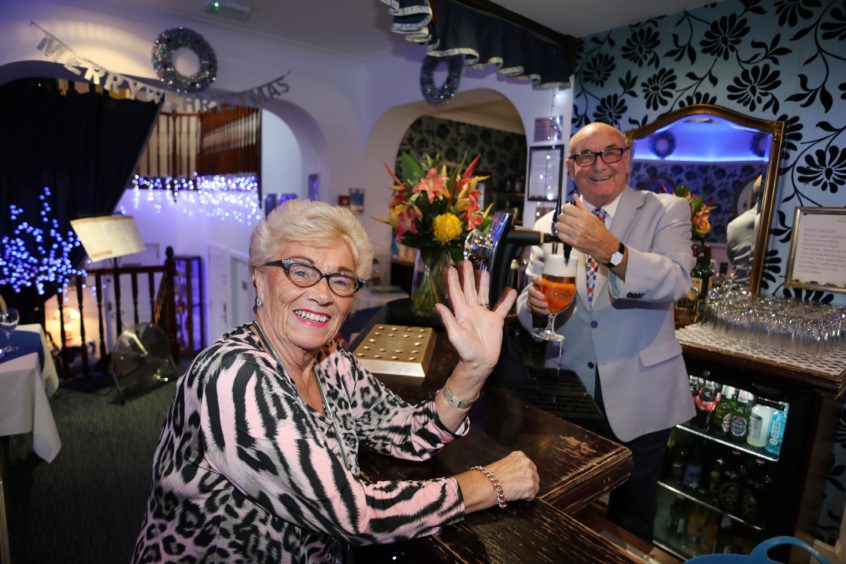 "When we started in 1965 a pint of beer was 10 pence, you could buy 10 pints for a pound and today it varies from £3.50 to £4 per pint.
"We have both been licence holders for over half a century. As we are both in our 70s, our family has persuaded us to have a well earned rest after 53 years behind bars.
"They said it was time to hang our towels over the beer tap."
Mr Stewart said the couple would continue working until a buyer is found for the hotel.
He added: "We get a lot of regular customers and the place is always filled with golfers in the summer.
"We've had a few people staying for the V&A too. We do a complementary run down there and back for guests now."
The sale is being handled by specialist property company Christie and Co.
Director Stuart Drysdale said: "The owners are well known and regarded in Broughty Ferry and have been instrumental in shaping the hospitality landscape over many years.
"Mr Stewart once ran the Three Barrels in Dundee, known as 'the busiest bar in Scotland,' serving 14,000 pints per week, and has more recently taken over the stewardship of The Hotel Broughty Ferry.
"Now looking forward to a well earned retirement, Mr and Mrs Stewart hope the hotel will be taken on by an enthusiastic and experienced operator, who will continue to serve the local community and the increasing number of visitors to the area.
"The Hotel Broughty Ferry presents a superb opportunity for an experienced operator looking to take on a quality business, suitable as a lifestyle business or an addition to a hotel portfolio."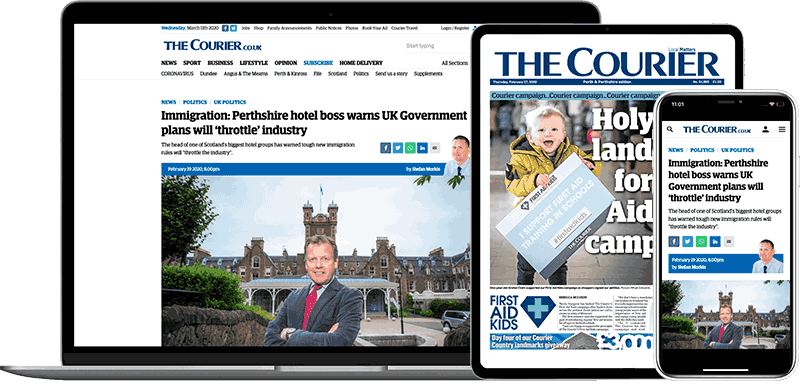 Help support quality local journalism … become a digital subscriber to The Courier
For as little as £5.99 a month you can access all of our content, including Premium articles.
Subscribe