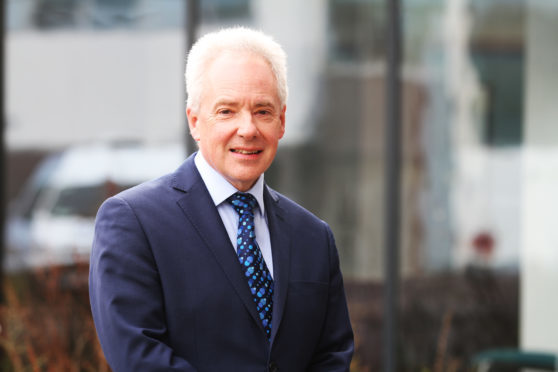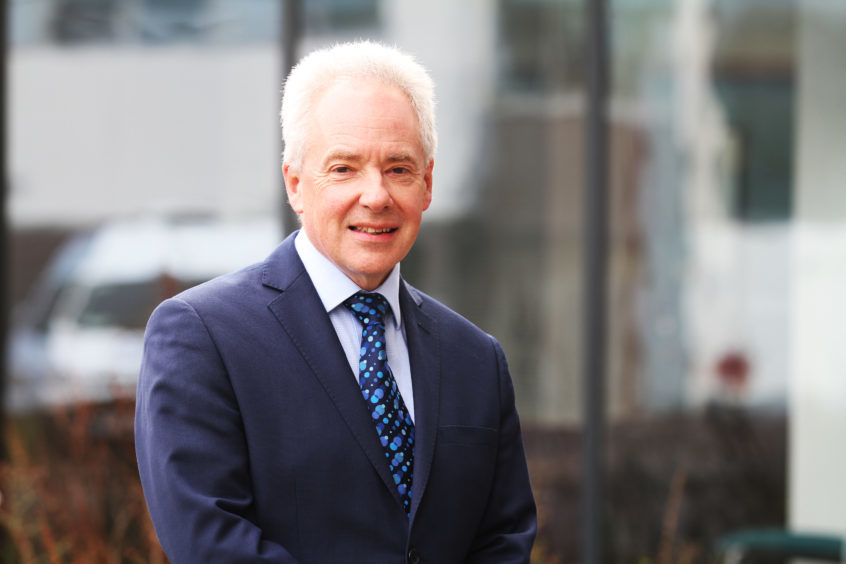 Troubled NHS Tayside is set to get its third chief executive in less than a year.
Scottish Government health secretary Jeane Freeman announced Grant Archibald, the current chief operating officer of acute services with NHS Greater Glasgow and Clyde, will replace Malcolm Wright as chief executive in the New Year.
Mr Wright, who took over the day-to-day running of NHS Tayside after Lesley McLay left the role in April last year, is retiring at the end of the year.
Ms McLay stepped down from the role after it emerged charity money had been used to pay for IT equipment at the cash-strapped health board.
After departing NHS Tayside, Mr Wright will then become interim chief executive of NHS Scotland until a permanent successor for Paul Gray, who has announced he will leave in February, is found.
Mr Gray was appointed in 2013.
Ms Freeman said: "Paul Gray has been an excellent Chief Executive of the NHS in Scotland and Director General of Health and Social Care.
"Amongst his many achievements in this role, which was just the most recent in a long and distinguished career in public service, Paul oversaw the integration of health and social care services, which is the most significant change to our health system since the creation of the NHS
"Paul will remain in post until February, continuing to lead health boards throughout the winter months. I would like to offer him my sincere and personal thanks for his work over the last five years, and my best wishes for the future contribution I know he will make.
"I look forward to working with Malcolm Wright, who brings a wealth of senior management experience to the role.
"I am also pleased to announce the appointment of Grant Archibald as Chief Executive of NHS Tayside. He also has a strong background with more than 30 years of experience in the health service, including a number of senior roles."
NHS Tayside chairman John Brown said: "The Board of NHS Tayside has secured a first-class chief executive who brings not only a wealth of experience to the role, but an excellent track record of delivering complex change and transformation of health and care services in the largest NHS provider in Scotland.
"NHS Tayside is a Health Board which has seen a lot of changes over the past eight months and now has a clear sense of purpose and direction, with improved financial management and a whole system Transforming Tayside programme of change which puts our clinical colleagues front and centre.
"Our new chief executive can now build on these firm foundations and ensure NHS Tayside can lead the way in improving health and care for everyone."
Mr Archibald said: "I am delighted and proud to have been appointed to this important post and am looking forward to getting on with the job of continuing to build a really bright future for health and social care services in the region.
"I know that the staff in Tayside do amazing things every day both in communities and in our hospitals and it is now my job to make sure that they can keep making a difference to patients, service users and their families.
"Health and social care services are changing across the country and I look forward to the opportunity of working with my staff and partner organisations to deliver quality services for the population.
"I want Tayside to be at the forefront of designing better, more joined-up pathways of care from home to hospital and back home again, so that everyone can benefit from improved outcomes and better health and wellbeing."
North East region Scottish Conservative MSP Bill Bowman said: "I welcome Mr Archibald's appointment and look forward to working with him in a challenging time for the NHS in Tayside.
"This is the most turbulent period in the board's history and I have a keen interest in how doctors, nurses and general practice are being supported by the Scottish Government.
"With regard to Malcolm Wright's appointment, I am sure he will be an able chief executive of NHS Scotland."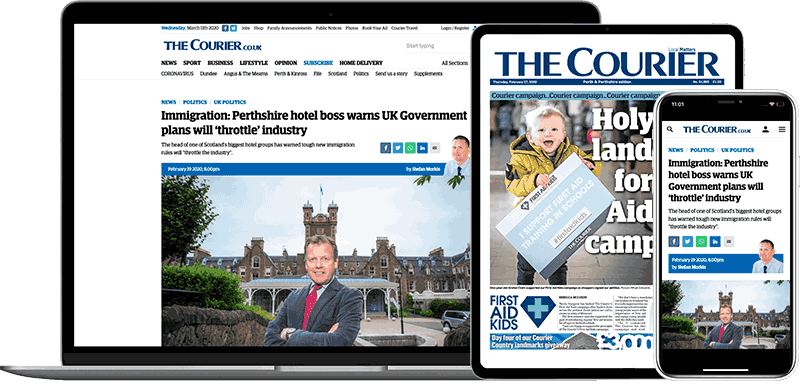 Help support quality local journalism … become a digital subscriber to The Courier
For as little as £5.99 a month you can access all of our content, including Premium articles.
Subscribe