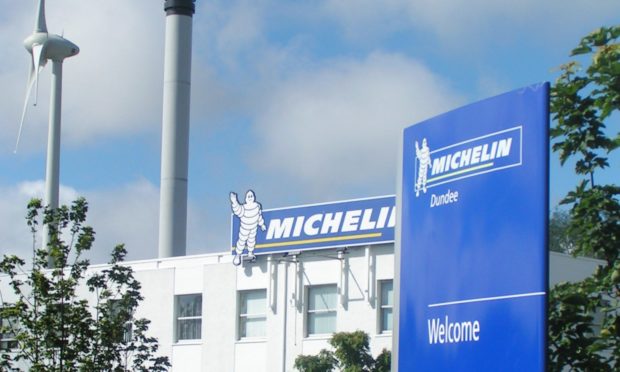 Tyre giant Michelin has given "categoric assurances" to workers over the future of its Stoke-on-Trent headquarters, global branding centre and truck tyre re-treading plant after revealing plans to axe 845 jobs at its factory in Dundee.
In an interview with The Courier, Stoke Central Labour MP Gareth Snell said he had been given assurances by the company that the Midlands plant, which employs around 500 people, was secure for the "short to medium term".
However, he confirmed that a "handful" of administrative posts at the company's Stoke HQ would be "redeployed" as a direct result of the Dundee closure announcement.
Mr Snell, who voted 'remain' during the 2016 Brexit referendum, also said that the "bigger threat" to the Michelin site in Stoke will "perversely be a Brexit-related issue if there is no proper trade remedy regulations to prevent Chinese 'dumping' of cheap tyres onto the market."
"I've been given categoric assurances that there is no threat to Stoke in the short to medium term," said Mr Snell.
"The reason is they tell me is that the Dundee site makes 16-inch tyres. The Stoke site re-treads large industrial grade tyres, and the market for the 16-inch tyre is just falling away because cars are getting bigger, lorries are getting bigger, so the tyres need to be bigger, which potentially means there could be more work for Stoke.
"Stoke takes old tyre shells, strips off the old outer rubber that's worn, and then represses a new rubber outer onto the existing shell.
"It basically recycles the expensive part and re-treads. They do big industrial lorries, tractors, fire engine tyres – so it's a completely different market to the car tyre that I'm told is done in Dundee."
Not unlike Dundee, or indeed Ballymena, Northern Ireland, where Michelin closed its plant this year with the loss of 860 jobs, Mr Snell said that in Stoke, "everyone knows someone who has worked or does work at 'the Mich' because it's just part of the psyche of the city."
However, everyone he had spoken to, with the support from the Unite trade union, had been assured that despite concerns, their immediate futures were secure.
He added: "There may be dicey waters ahead but people are confident the ship is still buoyant and should survive.
Earlier this year the Stoke factory had a five-day manufacturing shutdown affecting more than 100 workers which the company blamed on 'a drop in production'.
However, Michelin in Stoke have just spent a lot of money on the infrastructure of their existing factory.
Unite official Rob Taylor – who is the works convener at the Stoke site – said the factory will have to make savings in the long run.
He said: "Stoke-on-Trent and Dundee are totally different product lines but we are going through difficult times because of the invasion of cheap Chinese tyres into the market."
Stoke-on-Trent is a city with several key employers including a Mr Kipling cake factory, Betfred 365, old ceramic factories and of course Michelin.
Between them they employ around 20,000 people.
But Mr Snell said these businesses were also the "lynch-pin" for the wider economy with a large local supply chain dependent on their survival.
In the 2016 referendum, Stoke, became known as the "Brexit capital of Britain" after 69.4% of people voted to leave the European Union and 30.6% voted to remain.
Mr Snell, who voted to remain, said his constituency voted that way "for a whole load of reasons".
"A lot of it frankly was that the current economic system doesn't work well for them – it doesn't have any relevance to their day to day existence anymore," he said, explaining that many well paid highly skilled precision engineering jobs over the years had been replaced with lower paid logistics and call centre work.
"A lot of the people I speak to who did vote leave knew that it might be tough but they thought we'd get through it."
However, despite predicting that a 'no deal' Brexit would "wipe out" local industry, Mr Snell said he would not be voting for Prime Minister Theresa May's Brexit deal.
He said: "I was open to voting with the government. My view is a no deal would be a disaster and certainly for the manufacturing bases in Stoke it will be a 'total wipeout'.
"However, I'm not supporting Theresa May's deal because it's not giving some of the protections we were expecting."
Mr Snell added that in his view, the best Brexit outcome for the city, of which Michelin is a key part, is for a permanent customs arrangement with the UK that allows access to frictionless trade. Access to the EU was important for Michelin as it was the key market Michelin sends its tyres to.
Meanwhile, a former Michelin worker has claimed that the Dundee factory could have been saved from potential closure if middle management had implemented a new production system more efficiently last year.
The 31-year-old father-of-one, who left the Dundee plant by his own volition this year to pursue a new career, claimed that the company "rushed through" too many tyres off the production line and as a result "far too many" failed quality control.
"Just a few years ago Dundee was the number one Michelin in Europe for just about everything," said the former employee who contacted The Courier.
"But when we got the new system in last year, it was a case of the quality being awful because things were getting rushed. If dirt was in the presses they weren't stopping them to get them cleaned. They've got protocol to do – it was all about numbers. Make, make , make , make make…
"We'd get so many right and so many wrong – but we'd still make them."
The ex-worker claimed the problem was exacerbated by departmental management re-shifts where the attitude to problems changed.
"The problem with our department was that when there were problems in our department you can't just keep going," he said.
"We are end of line – if you let anything go you'll kill somebody. We had rejected tyres all over the place.
"You are only allowed five on the floor by Health and Safety. It's absolutely awful. They have shot themselves in the foot. The situation could have been avoided."
Michelin said a fall in demand for the 16-inch tyres produced in Dundee and competition from cheaper imports from the Far East is behind the decision to close in 2020.
Workers at Dundee's closure-threatened factory expect to find out on Friday November 30 if last-ditch efforts to save their jobs have been successful after the Michelin Dundee Action Group presented Scottish Government finance minister with two proposals it believes could ensure Michelin retains a presence at Baldovie.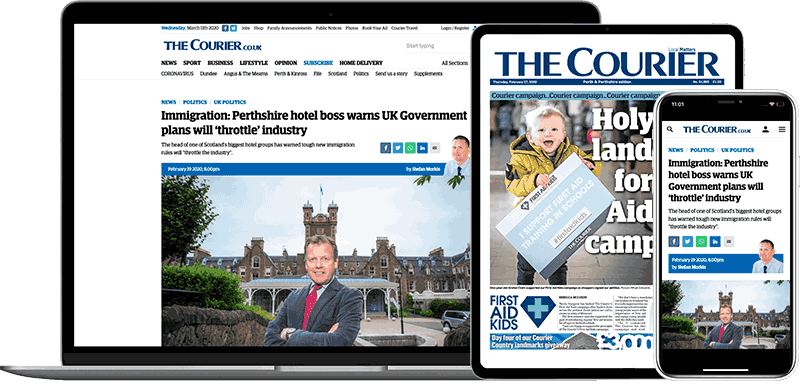 Help support quality local journalism … become a digital subscriber to The Courier
For as little as £5.99 a month you can access all of our content, including Premium articles.
Subscribe