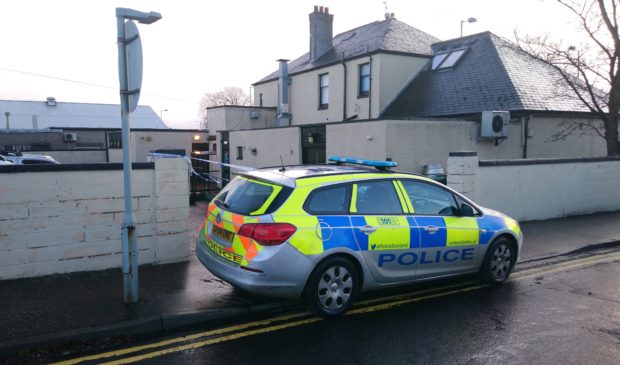 Police are investigating a break-in and assault at a Dundee pub in the early hours of the morning.
Two men, one of whom was described by police as toothless, broke into the Boars Rock pub at around 4am on Friday before assaulting a local resident who confronted them.
The first man is described as in his 40s, about 6ft 1 and medium build, wearing bulky clothing including a grey hooded top. He spoke with a local accent and had no teeth.
The second is described as being in his 20s, about 5ft 8 and slim build, wearing a dark hooded top and light grey or blue woollen bobble-type hat.
The victim was not seriously injured in the assault.
A spokesperson for Police Scotland said: "We would also like to ask local residents in the immediate area who have private CCTV to get in touch with us, as well as any drivers who were in the area at that time who have dashcams.
"If you have any information that can assist our investigation, please call 101 or speak with any police officer. Information can be given anonymously through Crime Stoppers on 0800 555 111. Our reference is CR/29192/18."
Officers from CID could be seen at the premises, which is close to the Scott Fyffe Roundabout on Arbroath Road, on Friday morning.
Locals were in the dark initially about the nature of the incident.
67-year-old Beverly Bryan, who lives on Montgomerie Crescent, said: "I looked out my window at around 8am this morning and saw the police cars and tape.
"I look after my Dad here so lights are out early at 9pm until then.
"It's not too often really there's anything going on at the pub.
"I did guess that it may have been a break-in."
It comes just five days after a four-figure sum of money was stolen after a break in to The Barn in Campfield Square on Monday.
The two incidents are not being linked by police.