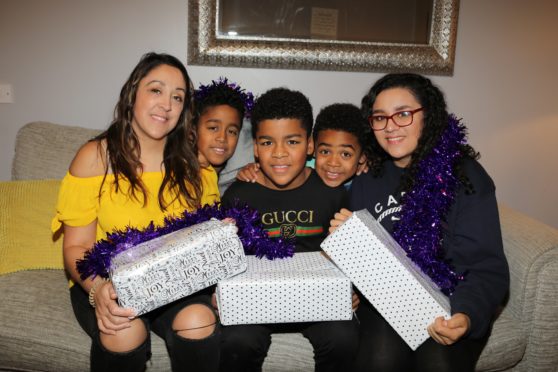 A Dundee mother-of-four has opened up about how she overcame addiction to prescription drugs as she launched a Christmas appeal for homeless people.
Donna Sangmor, 40, plans to fill shoe boxes with essential items to donate to vulnerable people in the city, many of whom she says are struggling with substance misuse.
She is determined to fight the stigma associated with addictions by sharing her own experiences and has appealed to Dundonians to donate items for the boxes.
She has already started collecting, with her children, Noah, 9, Jay, 11, Daniel, 5 and Anisha,14.
Donna, from Mill O'Mains, said: "Not everybody who is homeless has an addiction of course, but some do, and people have this perception that it's their own fault so they don't deserve help.
"I think addiction should be treated as a mental health issue.
"Everybody at some point has gone through something very difficult, which has left them broken, and some people have less of a safety net.
"Homelessness or addiction can happen to any one of us.
"Addiction happened to me when I was prescribed opiate painkillers after having a kidney infection – I was meant to take eight tablets a day but I gradually started taking more if I felt they weren't working.
"I was addicted before my brain had even registered what was happening and was taking 50 a day at my worst point.
"I had people supporting me and wasn't made homeless, luckily, but a lot of others don't have that."
---
---
Donna's addiction lasted around five months, after which she decided to detoxify "cold turkey", risking complications such as a heart attack as she did not want to take methadone.
Nine years later, she is doing well and hopes to help others who are struggling by collecting clothes, toiletries, toothbrushes and other items to give them at Christmas.
Donna said: "It's something that myself and my children are doing together.
"Helping others is important to me because I'm a Christian.
"Last year we bought food for the homeless at Christmas but this time we wanted to get the whole city involved.
"We will put a message inside the boxes to let the recipients know that the rest of the city is thinking of them. I think that's important."
To get in touch with Donna about her appeal, call 07400626665 or message her on her business Facebook page 4 UR Cleaning Services.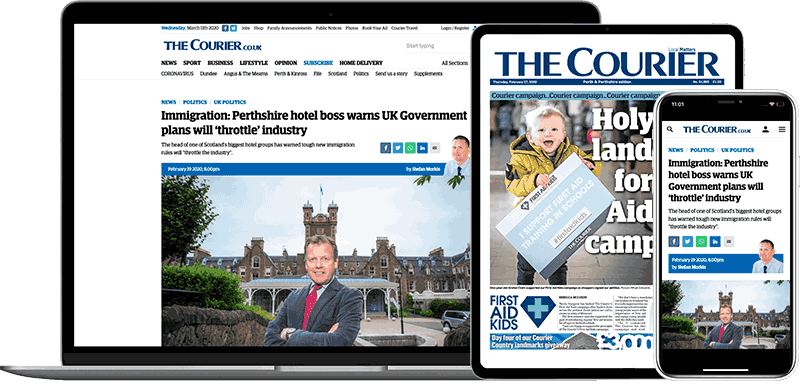 Help support quality local journalism … become a digital subscriber to The Courier
For as little as £5.99 a month you can access all of our content, including Premium articles.
Subscribe