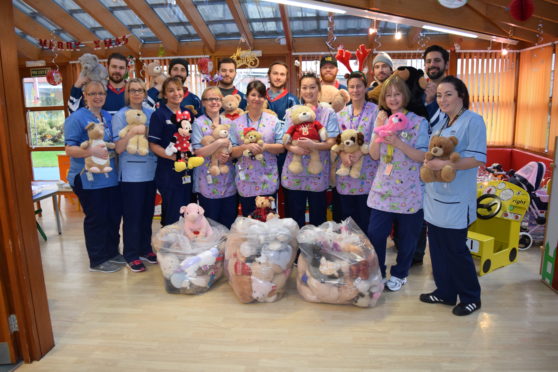 Hundreds of teddy bears will be thrown from the stands at Dundee Ice Arena this weekend.
The Dundee Stars Teddy Toss will take place on Sunday night, during the home team's match against Sheffield Steelers.
A cultural event which has its roots in Canada, the Teddy Toss has grown in popularity among the country's Elite League Ice Hockey clubs in recent years.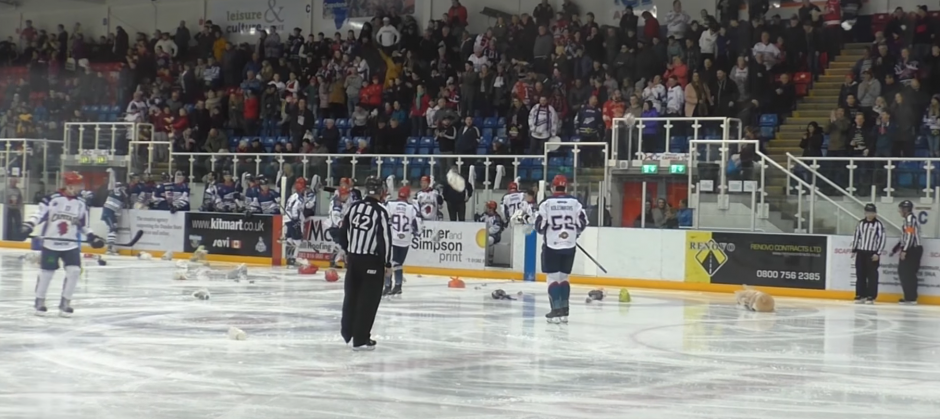 As soon as the Stars score, fans are asked to launch cuddly toys on to the rink, which are then collected by ice stewards before being sorted for donation.
Local causes, including the children's hospital at Ninewells, are then given the toys to hand to children who might not receive many presents this Christmas.
Stars commercial manager, Elliot Shaw, said the club hopes to beat last year's record of 400 toys thrown onto the ice.
He said: "The yearly Teddy Toss will return this Sunday at our game against Sheffield Steelers.
"The game itself is promising to be a really good one, both the Steelers and the Stars are on a run of form at the moment.
"We are hoping for more than 1,000 fans at the Dundee Ice Arena, we have had a few home games in a row recently, so it is always appreciated when people make the effort to come and support the team.
"The Teddy Toss has really taken off as a tradition in ice hockey. As soon as the Stars score, fans can throw their donated toys on to the ice, where they will then be collected and handed out to local causes."
He continued: "We are a community club and it is important for us to be active members and give something back.
"The teddies will be donated to places like Ninewells children's hospital, as well as Wave FM's toy appeal and others.
"We have had some weird and wonderful toys thrown on to the ice in recent years.
"A lot of the players help clear the ice, from both teams, once the bears are launched on, it is great to see rivals coming together for this good cause."
Face-off for Sunday's game is 5pm and those taking part in the Teddy Toss are asked to put their donation in a plastic bag before throwing it on to the ice.
Earlier this week, The Hershey Bears AHL team broke the world record Teddy Toss, after more than 34,000 toys were thrown on to the ice during their game.