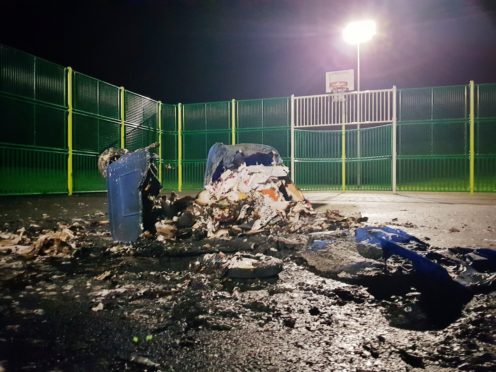 Fire crews were called out to an early morning blaze in a Broughty Ferry park on Sunday.
A wheelie bin on fire in the centre of a new games area created in Gillies Park this year.
Residents of the Ferry voted to create the multi-purpose games area, which includes basketball hoops and goalposts, during Dundee Decides, a council scheme to give the public a say on which community infrastructure projects should be supported.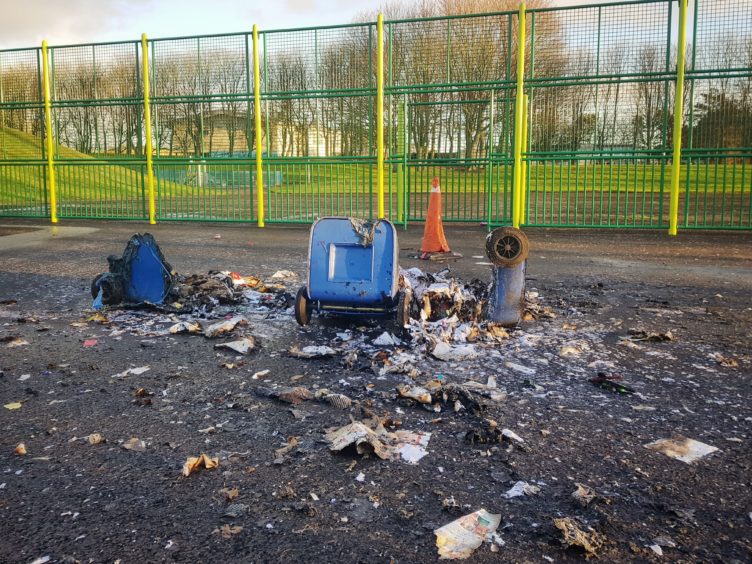 Firefighters used a hosereel to put out the burning wheelie bin after being called to the park at 3.41am.