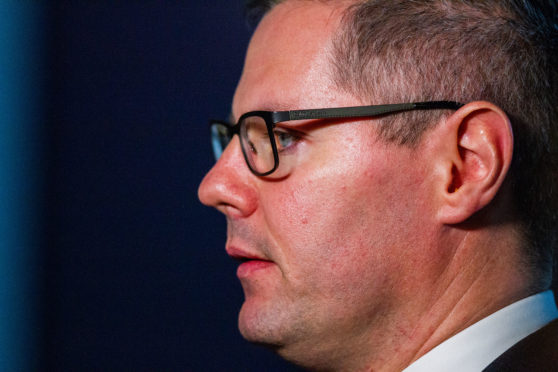 Council officers have spoken out on the impact of funding cuts for Tayside and Fife communities ahead of the Scottish Budget.
Senior officials in Dundee warned the financial situation is "worse than it's ever been" with their budgets pared to the bone.
In Fife, town hall staff have resorted to crowdfunding grants previously covered by the council, according to testimony given to Holyrood and university researchers.
Finance Secretary Derek Mackay will unveil his draft 2019-20 Budget on Wednesday after a real terms reduction to local government revenue funding over the last three years.
The report said Fife Council is looking at "local fundraising to make up shortfalls and provide new services".
An officer in the kingdom said: "Things like crowdfunding…rather than providing one off grants for community groups….we could maybe put in 50%, and encourage groups to raise an element themselves."
In a warning against more reductions, a Dundee official said: "There's probably not much that we can shave from our service areas now."
Another officer said: "In the early days the changes we were making were almost voluntary within services…things we'd like to be doing anyway.
"It's become more about the money, if not always about money."
The anonymous interventions are unusual in that they come from non-political officers, who operate behind the scenes.
The briefing was compiled by independent Scottish Parliament Information Service with Glasgow and Heriot Watt universities.
Researchers spoke to council officers as part of case studies on three councils, including Dundee and Fife.
Dundee City Council, which is run by the SNP, has been forced to make savings of £50 million over three years to its budget, which now totals £549m.
The figure at Fife Council, a joint SNP-Labour administration with a £785m budget, is £62m.
The briefing also found that Angus is among the group of Scottish councils under the most budgetary pressure, with savings in 2018-19 amounting to 3.7% of spending.
Alex Rowley, the Labour MSP in Fife, said the comments from officers "reflect how services across Tayside and Fife are suffering under SNP austerity".
"Despite claiming to have given councils a fair funding deal, according to a recent independent report Nicola Sturgeon has cut local government budgets by more than £800m in real terms over the last three financial years," Mr Rowley said.
"This hammering of local government budgets has resulted in lifeline services in place such as Tayside and Fife being cut, harming some of the most vulnerable people in our society."
A Scottish Government spokesman said: "Despite continued UK Government real terms cuts to Scotland's resource budget, we have treated local government very fairly – and in the current financial year they received a real terms boost in both revenue and capital funding.
"The 2019-20 local government finance settlement will be announced on Wednesday as part of the overall 2019-20 Scottish Budget."