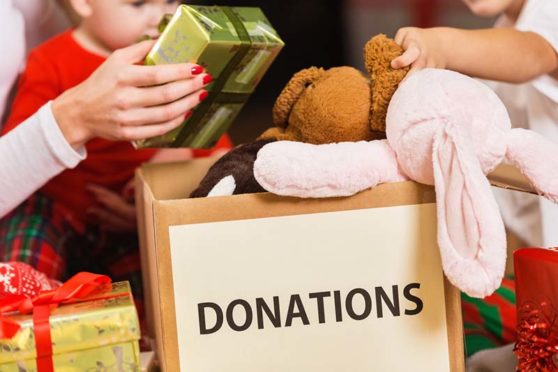 At this time of year, there's a lot happening and a lot more to spend money on. But instead of buying lots of presents that will be put aside by new year, why not give to a worthy cause?
Whether it's money or time, there are lots of charities in Courier Country that rely on help year-round, but especially during the festive period.
We've asked a few local organisations to tell us in their own words about the work they do and how you can help them.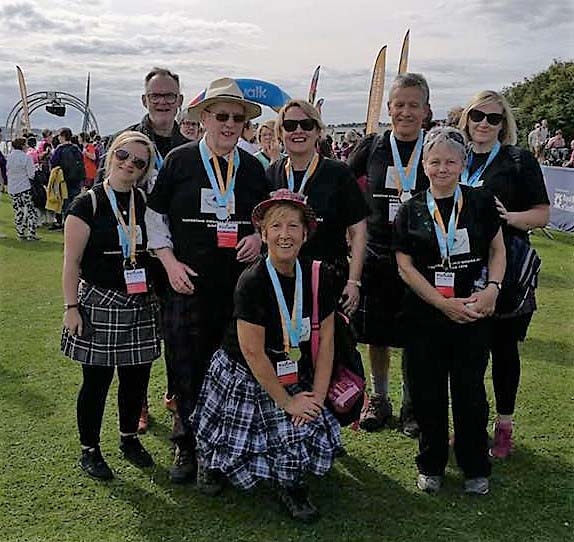 The Dundee Blind and Partially Sighted Society was founded in 1879 and is a local independent charity providing services to the citizens of Dundee and surrounding areas. We have members from Dundee, Monifieth, Carnoustie, Arbroath and from across the bridge in Fife.
Our vision statement is to work towards a world where all people who are blind or partially sighted enjoy the same rights, opportunities and responsibilities as everyone else.
We provide a wide range of services to people with a visual impairment who reside within Dundee and the surrounding areas. And we also offer a full social activities timetable throughout the year including bingo, craft club, lunch club, a Reminiscence Group, armchair aerobics, line dancing and our weekly indoor games sessions, where the members get to try indoor kurling, darts, gold and even archery!
Our weekly outings are also very popular, especially our mystery tours! We can even provide door-to-door transport!
DBPSS recognises that the social activities offered are a vital lifeline to its members. It offers them an opportunity to meet and engage with their contemporaries, participate in group outings and share experiences.
We also have trained staff who can give Low Vision Assessments for those that are requiring magnifiers to help them read etc and our well stocked Resource Room is also full of useful aids which can help independent living.
Please feel free to give us a call on 01382 227101 or pop in to Thomas Herd House, 10-12 Ward Road, Dundee for more information.
Visit the society's website for details.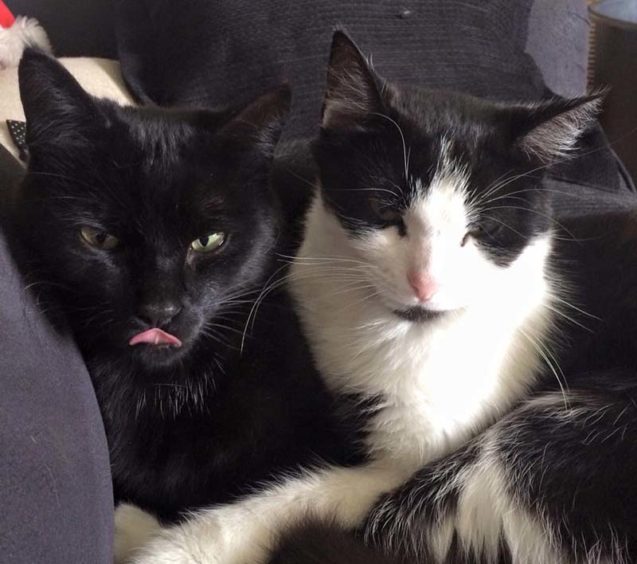 We provide a temporary home for unwanted cats; some are strays but most come to us because their owners can no longer look after them, they may have moved, been admitted to hospital or passed away.
Many are very distressed at giving up their pets and we do our utmost to ensure that we find the best home for them.
All cats that come into the Dundee Adoption Centre are assessed for their personality and sent to the vet for a complete medical to ensure that they are healthy.
During their stay with us we will arrange to have any essential veterinary work carried out, they will also receive at least the first vaccination
All cats will be microchipped and, apart from kittens, will be neutered and assessed for personality. Our home visitor will evaluate your needs and try to ensure that we find you your perfect partner. After all, we hope you'll be together for a very long time!
Occasionally 'indoor' cats are available but the majority of our cats will need access to a garden. Please note that we are usually only able to accept or home cats in our own area, although we do work very closely with our neighbouring branches.
Find your perfect cat at the Dundee Cats Protection website.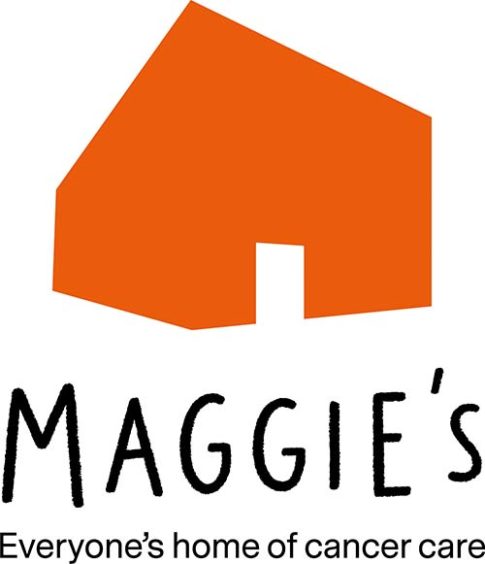 Maggie's Dundee provides free practical and emotional support for people with cancer and their families and friends, in Tayside and Perthshire. We offer an evidence based programme of support, which has been shown to strengthen physical and emotional wellbeing.
The centre is a warm and welcoming place built in the grounds of Ninewells hospital, where professional staff are on hand to offer practical advice about all aspects of living with cancer, from benefits advice to nutritional information.
It is a safe space where qualified staff can give emotional support and people can meet others in a similar situation to them, to talk around the kitchen table or simply sit quietly with a cup of tea.
Maggie's relies on voluntary donations from supporters to grow our network of centres and to develop our unique, high quality programme of support. Our aim is to make the biggest difference possible to people living with cancer and their family and friends.
If you would like to fundraise for Maggie's Dundee please contact Victoria Bongiorno, centre fundraising organiser, at victoria.bongiorno@maggiescentres.org or call 01382 496384.
Thank you for your support, it really does make a difference.
For more information on Maggie's Dundee, including our programme of support, please visit our website.
For the Love of a Child (FLOC) aims to bring healing, hope and freedom to children and their families in Scotland and overseas who have experienced trauma, loss or bereavement.
We offer a safe therapeutic space to deliver emotional health and well-being programs to children, young people and their families.
FLOC was established by Donna and her husband Tom following the tragic death of their son Samuel, who was only five years old when he suffered heart failure.
They were determined that they would do something positive from their pain to help children around the world.
FLOC'S first project, "The Sam's House-Little Friendly Space Project" working with Syrian refugees was set up in honour of his memory. A Sam's House offers therapeutic play spaces to children that have experienced trauma due to war, conflict and loss.
They are excited about a further project for Scotland, "The Big Heart Project" which will be a trauma loss and bereavement centre that will also connect with primary schools for early intervention projects using the Creative arts.
It will be a multi-purpose space, with many therapy rooms and interactive spaces, like a bounce room, themed play rooms that children can use and it will also have a café lounge area and offer a supportive environment for the community.
They have also recently launched child sponsorship, and for as little as £5 a week or £20 a month you can support one child to go through the Sam's House program for a full year. This will include a hot nutritious meal at every session.
For more information about sponsoring a child, visit the For the Love of a Child website.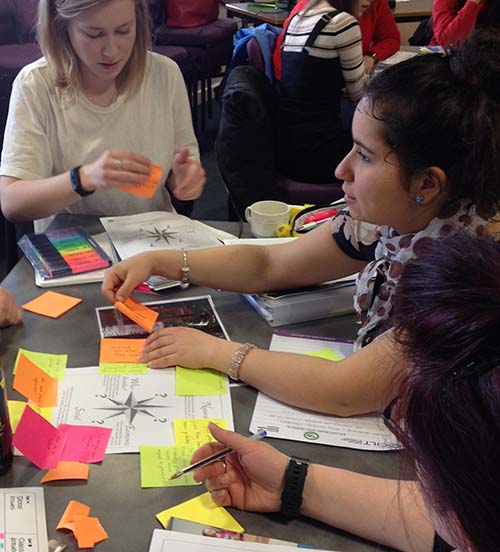 A hidden gem located at 189 Princes Street in Dundee, the One World Centre has a huge library of resources available to lend free of charge to teachers and community workers, exploring topical issues such as poverty, plastic pollution, refugees, destruction of our forests, clean water for everyone, hunger and fair trade.
How do our actions affect people and places all over the world, and how do these global issues impact on us here in Dundee?
Global Learning Advisers, Sally Romilly and Clare Fulton, deliver professional training for teachers and can also offer suggestions and give advice about the latest inspiring materials, many of which are now online, to stimulate classroom discussions and debate and provide thought-provoking content for whole school assemblies.
What teachers say:
"Fabulous course!  Reinforces my learning/teaching skills to help devise strategies to help support migrant/refugee children and hopefully influence my colleagues.  Thank you for such a wonderful day."
"I loved the outdoor games – lots of ideas.  Also the ideas for classroom – very adaptable."
Visit the One World Centre website to find out more, or visit the treasure trove at 189 Princes Street.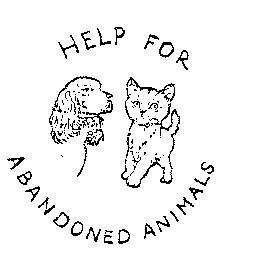 Help for Abandoned Animals is a registered charity based in Dundee. It was founded by Isabella Arthur and a friend, who are now sadly deceased. We have carried on with the charity for the last 35 years, as a small team comprised of a chairperson, secretary/treasurer, welfare officer and several committee members.
We have no financial backing so we rely on donations and fundraising to keep our charity going. We are proud to say we take no payment for petrol phone calls etc and every penny we raise goes directly to fund vet bills helping pet owners with neutering and helping pet owners who are in financial need and cannot always afford vet bills.
We have also worked closely with Brown Street Kennels for the last 35 years and help them with vet bills and sometimes re homing and placing ads in the local paper when needed.
We hold an AGM which is advertised in the local paper and would welcome anyone who is an animal lover to come and join our charity.
Find out more about the work of Help for Abandoned Animals on Facebook.