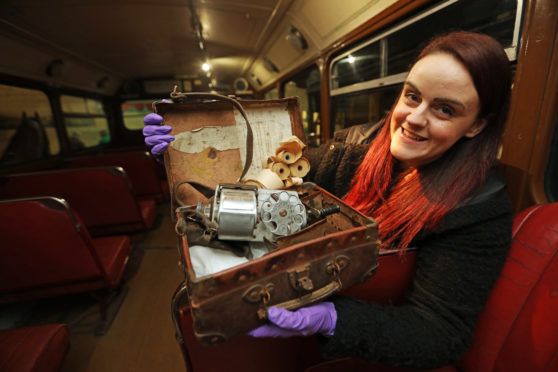 He was the Dundee 'clippie' whose dedication and loyalty earned him the moniker of 'Mr Transport'.
Charles Broadley's entire life revolved around transport and the story of his unstinting passion will now be told to a new generation of enthusiasts.
Mr Broadley's ticket machine is among the items from his career which will go on display at Dundee Museum of Transport from February following a donation from his grandson Iain Waddell.
Born in 1902, Mr Broadley was daft about trams as a boy.
Growing up he would offer to take over as a conductor on his way home from school to give the women a short break on their shift for a cup of tea.
He would also eagerly wait for the Blackie tram to turn onto Blackness Street, always offering to help reverse the trolleys.
After leaving school at the age of 15, he joined Dundee Corporation Transport (DCT) working as a full-time parcel boy before joining the RAF at 16 where he served for three years.
He returned to the city before making a fresh start with DCT in 1924 where he diligently worked his way up through the ranks, as a night-shift cleaner, lorry driver, conductor, tram driver and bus driver.
He received a semi-final promotion to inspector in 1928 and moved through all the grades before being appointed assistant traffic superintendent in 1945.
Two years later he was promoted to 'super' and he was also a member of the Municipal Passenger Transport Association Traffic Committee.
Dundee Museum of Transport manager Samantha Walker said: "Throughout the years, he displayed amazing dedication.
"He remained with the transport industry, despite the move by many to factory work, with its more forgiving hours.
"He would often leave one of his favourite activities – attending football matches at Dens Park – to help buses cope with the massive crowds there.
"He would leave his home in Barnes Avenue in the wee hours of the night to respond to emergencies, such as sanding icy roads, or showing face at any crashes that may have occurred.
"In 1947, Charles received his final promotion to traffic superintendent.
"His dedication and loyalty to DCT during his 45 years there earned him the title 'Mr Transport', lovingly given to him by Dundonians."
DCT traced its origins to a horse tramcar service in 1877, with steam trams following in 1887, and electrification shortly afterwards.
Mr Broadley retired in 1966 but he continued to go on holiday to the likes of Switzerland and Austria – always travelling by bus.
DCT was absorbed into the control of the new Scottish regions in 1975, and became Tayside when the familiar green livery was changed to striking blue and white.
Mr Broadley passed away in 1978.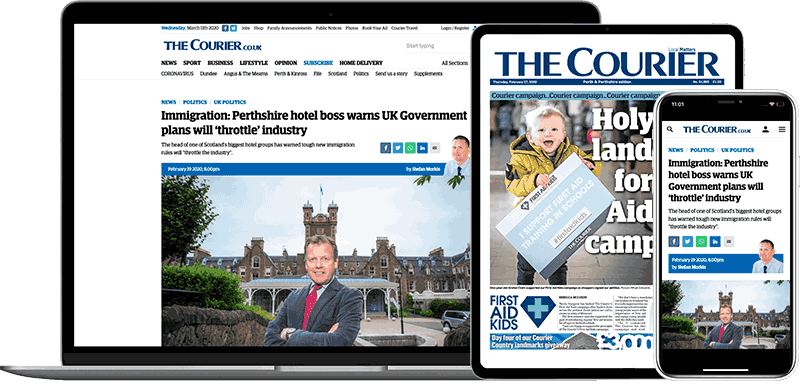 Help support quality local journalism … become a digital subscriber to The Courier
For as little as £5.99 a month you can access all of our content, including Premium articles.
Subscribe