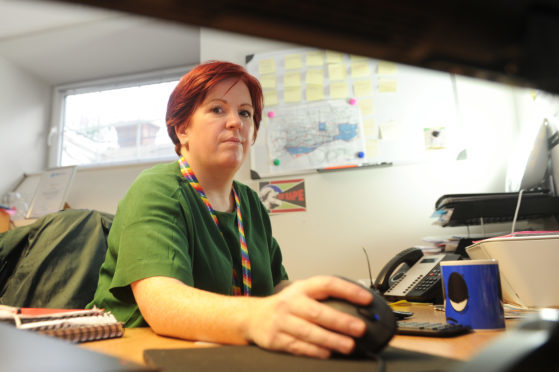 Victims of sexual assault in Tayside will have greater opportunity to seek help before reporting the crime to the police after a major support service extended its opening hours.
The Sexual Assault Referral Network (SARN) in Tayside is a support service for the victims of sexual assault or rape.
It also collects forensic evidence to assist with police inquiries should victims decide to report the crime at a later date.
The service will now be open for longer in the evenings and on weekends and has set up a dedicated phone line that will be available until midnight every day.
The line – 0300 365 2001 – allows people to directly contact a Rape Crisis Helpline worker who will offer initial support and contact to the Forensic and Custody Nurses in Tayside.
Callers are offered support, access to health services, such as emergency contraception and screening for sexually transmitted infections.
---
---
They are also offered the option of the collection and storage of forensic evidence, should they decide to report the attack to the police at a later time.
Jillian Galloway, head of forensic medical service, out of hours and prison healthcare, said: "The Sexual Assault Referral Network (SARN) is an important service available to people who have experienced rape or sexual assault.
"NHS Tayside is pleased to announce that this will be extended to include evenings and weekends. This service will mean that people who have experienced rape or sexual assault, who do not wish to inform the police, will have access to appropriate, person-centred care and treatment.
"The service gives the choice and control back to the person, if or when they report to the police knowing that the forensic evidence will be available when required."
Sinead Daly from the Women's Rape and Sexual Abuse Centre in Dundee said: "We know from supporting people who have been raped or sexually assaulted that this is an extremely overwhelming and traumatic time.
"Many just can't face or are not sure about whether to report to the police. The SARN is a really important option because it means they can have the evidence gathered anonymously and with support without the burden of making immediate decisions.
"This expansion of the service means women no longer have to wait days to get the evidence gathered, which is very important to help to reduce the severity of the trauma people who have experienced sexual violence experience. "
Detective Inspector Keith Duncan, from Police Scotland's public protection unit in Tayside Division said: "I hope these improvements will increase confidence through access to appropriate advocacy and support to enable victims to report these incidents to the police when they feel the time is right.
"Police Scotland takes every opportunity to work with our partners to provide a victim centred approach and best possible service to victims of such serious crimes."