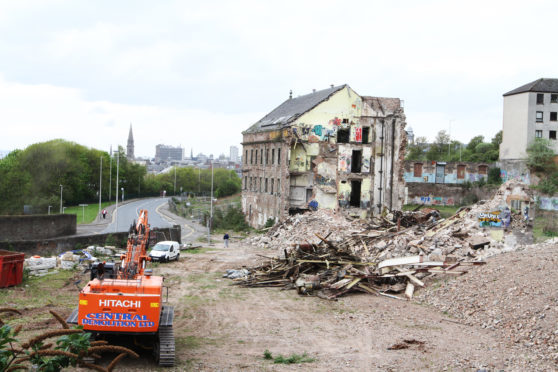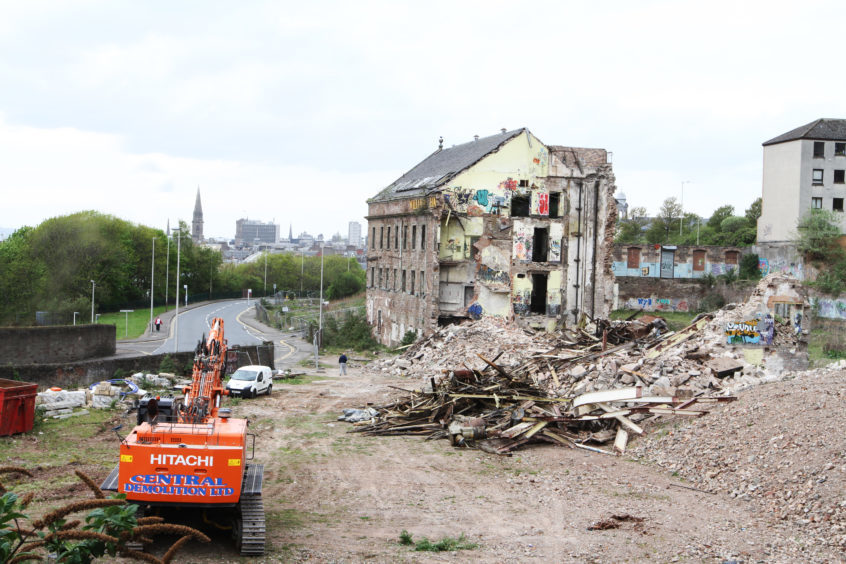 A Dundee firm has queried why a £100,000 contract to knock down a vacant building has been awarded to a Falkirk company that carried out the controversial demolition of Halley's Mill.
Falkirk-based Central Demolition will be paid £57,400 to demolish the former Tayside Scientific Services building on Mains Loan.
Knocking the building down will also cost Dundee City Council £40,700 in other fees, bringing the total cost of demolition to £98,100.
Central Demolition was also the company hired by Craigie Estates to demolish the former Wallace Craigie Works, also known as Halley's Mill, in May.
A criminal investigation into the demolition was launched after Dundee City Council said the correct permissions for razing the  B-listed building had not been obtained by the owners.
Craigie Estates denied any wrongdoing and said the building had to be knocked down because of public safety concerns.
They said there had been a number of break-ins and incidents of vandalism at the dilapidated building.
Dundee City Council reported the demolition to the police. An investigation is ongoing.
The incident has prompted one demolition firm in Dundee to say Central Demolition should not be given any more council contracts until the issue is resolved.
Martin Henderson of Gowrie Contracts said: "What does a company have to do to get struck off the list?
"The council has eight contractors on their framework but it seems odd to reward them with further work."
Mr Henderson, whose company won the contract to demolish to Our Lady's Primary School on Monday, said local companies should also be given an advantage over other firms in any tendering processes if the costs involved are roughly the same.
A Dundee City Council spokesman said: "Contracts are awarded in accordance with the published best value assessment, to the tenderer with the highest overall score.
"Public procurement legislation prevents us from making exceptions to award criteria and to do otherwise would leave us open to wider legal challenges."
The former Tayside Scientific Services (TSS) building has become a target for vandals in recent weeks.
The building has been vacant since TSS moved out of Maryfield into new premises on James Lindsay Place in the West End of Dundee several years ago.
City development convener Lynne Short said there were limited opportunities to redevelop the Mains Loan.
TSS occupied the building, next to the Dundee International Sports Complex (DISC), for more than 20 years before leaving the site just over a decade ago.
The organisation provides chemical and microbiological analytical testing services to the local authority, among other public bodies.
Police Scotland also used the building in the past to train dogs.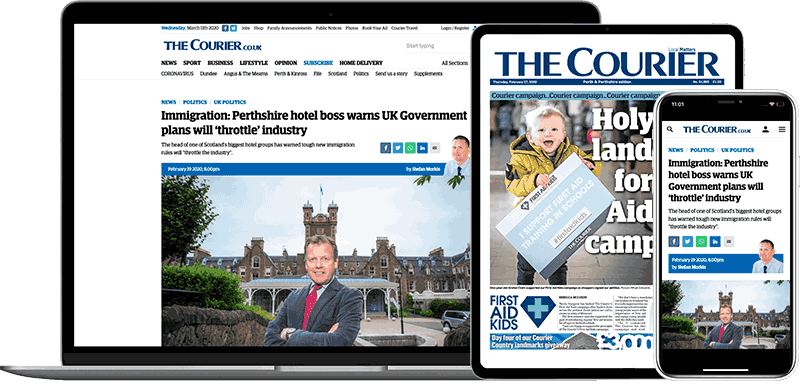 Help support quality local journalism … become a digital subscriber to The Courier
For as little as £5.99 a month you can access all of our content, including Premium articles.
Subscribe