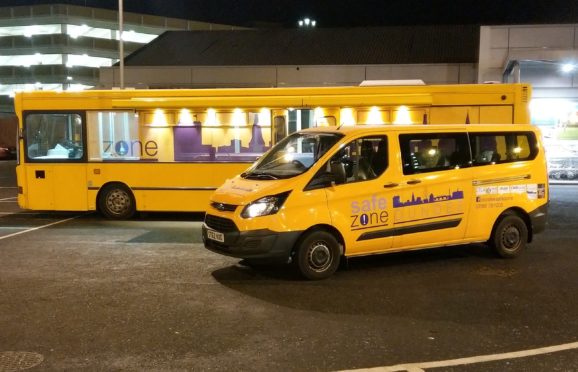 Dundee is the only major city in Scotland to continue running a volunteer bus service, providing help for those in need on a night out.
Run by the Tayside Council on Alcohol (TCA), Dundee's Safe Zone bus is again there for anyone who needs it over what is expected to be one of the busiest weekends of the year.
Aberdeen, Edinburgh and Glasgow have all dropped the service, which is mainly run by volunteers on Friday and Saturday nights.
Now in its third year, the scheme most commonly helps those who have had too much to drink or who are injured, but can also help with needs such as providing a mobile phone charger or a hot drink.
Last year the bus, based in the Lidl car park on South Ward Road, helped more than 800 people.
Lynne Short, the council's city development convener and councillor for Maryfield, said the city needs the service.
She said: "I think it's really important that there is that opportunity.
"From a personal point of view, my son is 17 and he will soon be out partying. To know there is a safe service like this is comforting.
"People should be aware that it's there."
She added: "We are strong in our partnership with other organisations in the city.
"The relationship we have with the police is a big reason why we are keeping it going.
"That's probably why it has been so successful whereas in other areas it might not have had the same impact. We know that it's something that is needed."
Xplore Dundee is a supporter of the project and earlier this year, funded the purchase of a new "sweeper" vehicle that enables volunteers to bring people in need to the main bus for help.
Kathryn Baker, chief executive of TCA, says her team is working with police to keep people safe.
She said: "We will be out tonight and tomorrow as well as on December 31 to give people any support that they might need.
"That could be having too much to drink or if they've taken something, we can help them, whether that's providing first aid or passing them on to the ambulance service.
"We can also just help them get back in touch with their friends and get them home safe.
"We don't make any judgement, we are only interested in making sure they are kept safe."
She added: "We have had probably our most successful year.
"That is in terms of the amount of people we have been able to support who might not have had it."
The service, which works closely with the police and ambulance service will be out between 10pm and 4am.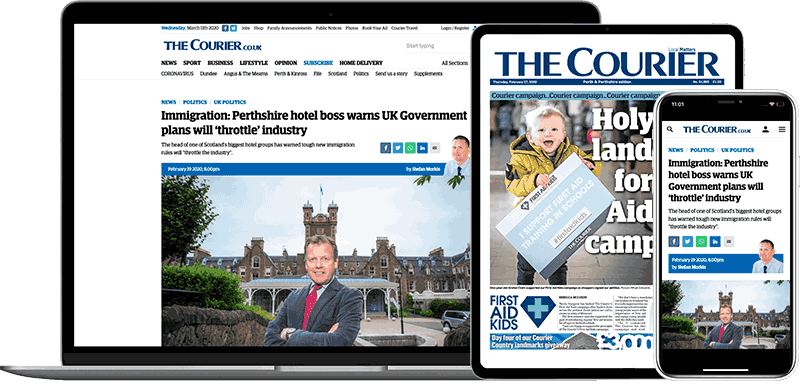 Help support quality local journalism … become a digital subscriber to The Courier
For as little as £5.99 a month you can access all of our content, including Premium articles.
Subscribe