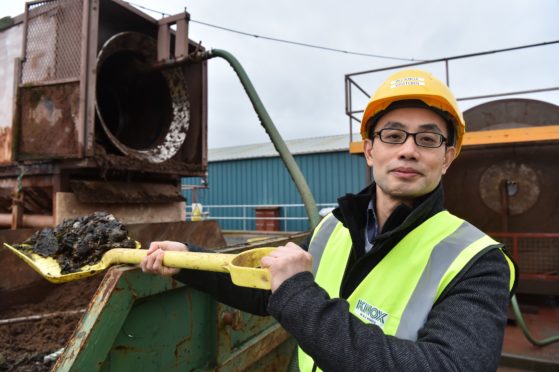 Abertay University is to launch a pioneering environmentally-friendly project aiming to divert fishing net waste away from landfill.
Historic Scottish net manufacturer W&J Knox Ltd will work with the university in a two-year effort analysing how leftover fish guts, oil and copper can be salvaged from nets during the washing process, then reused.
The project, which will be the first of its kind in Scotland, will see refuse at the company's manufacturing and service base in Kilbirnie turned into livestock feed for fish, pigs and chickens.
The initiative is a Knowledge Transfer Partnership (KTP), a part-UK Government funded programme to encourage collaboration between businesses and universities.
Principal investigator on the partnership, Dr Boon-Seang Chu of the Division of Food and Drink said the project aligns with the Scottish Government's goal of reducing the percentage of waste going to landfill to just 5%, by 2025.
He added: "We are delighted to be partnering with W&J Knox on this innovative KTP, which has the potential to benefit both the environment and the business itself.
"Abertay has a strong track record in research focusing on the reuse of food waste products and this is an area that is going to become increasingly important on both a national and international level in the coming years."
The new venture is one of five KTP projects in which Abertay has worked with industrial partners during 2018, as the university continues to outperform many larger institutions across the UK in an area key to the UK Government's industrial strategy.
The project will see the university tap into grant funding from Innovate UK with a researcher employed to investigate the net washing process.
Dave Hutchens, managing director of W&J Knox said: "With the Aquaculture Industry's plans to increase production significantly by 2030 we are going to have to process more of the waste material that we remove from the nets.
"We need to reduce what we send to landfill and with the assistance of Abertay University and the employment of a KTP Associate we hope to be able to achieve this by developing a method to allow us to recover valuable elements from the waste that can be utilised in other ways."
Simon Bright, Abertay's head of Research Services said the university is increasing its involvement in KTPs in the hope of delivering "practical solutions to real world problems".