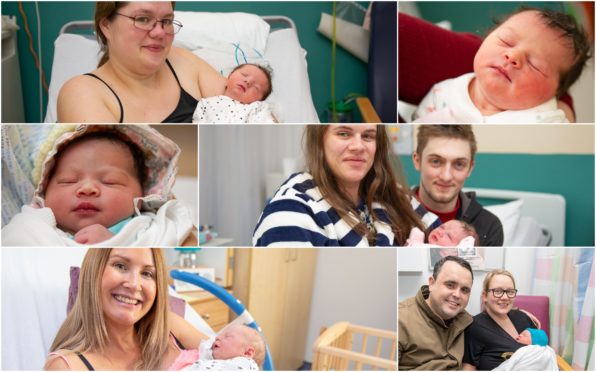 Parents across Tayside and Fife welcomed their babies into the world on New Year's Day.
In Perth, Rachel Winton and partner Dane Wishart's daughter was the first to arrive at just 12 minutes past midnight.
The baby, who has yet to be named, was one of the first babies born in Scotland this year and weighed 8lb 1oz.
Five minutes later the first baby was born at Ninewells Hospital in Dundee. Parents Amanda McGilligan and Andy Rawk from Perth were delighted to meet Hunter at 12.17am.
Hunter arrived 11 days early and weighed 7lb 8oz.
He was followed less than two hours later by Ocean Pratt-Livingston, who weighed 7lb 9oz, and arrived a day early. The baby girl is the first child of mums Caitlin Pratt, 21, and Kellie Livingston, 31.
Danielle MacLean, 23, and Sean Robertson, 25, also welcomed their first child at Ninewells. Hope was born at 4.15am weighing 6lb 13oz.
Shortly before 7am Manisha Lama delivered baby Thapa, who weighed 7lb 1oz.
The first new Fifer came in to the world shortly before 1am when Stacey Connelly from Methil gave birth to her 7lb 3oz son AJ.
Only 20 minutes later and Logan Clarke arrived, at 1.18am. The 9lb 3oz lad is a first child for Laura and Jordan who live in Kirkcaldy.
Next, at 3.15am, came Tilly-Rose Crombie, a first child for Kyle and Shannon, who live at Blairadam just outside Kelty.
Not giving the staff time for a break, next to arrive – only three minutes later – was the sixth child of Dunfermline couple Kelly and James Proudfoot.
Levi arrived at 3.18am, weighing 8lb to join brothers Cameron, 17, Kody, 11, Jack, 4, Noah, 17 months, and sister Kiera, 13.
Next up was Isla, the first daughter for Anstruther couple Teresa Sherratt Fynn and Andrew Fynn. Isla arrived at 6.25am, weighing 7lb 7oz.
Getting ready to meet his big brother Leo for the first time was Hunter, a 9lb 6oz son to Dunfermline couple Kerry Anderson and Jed Clayton, who arrived at 7.37am.
Angus welcomed Holly Smith at Arbroath community maternity unit just an hour and 54 minutes into 2019.
Parents Emily and Jamie Smith from Kirriemuir were thrilled to meet their daughter, who weighed 10lb 11oz.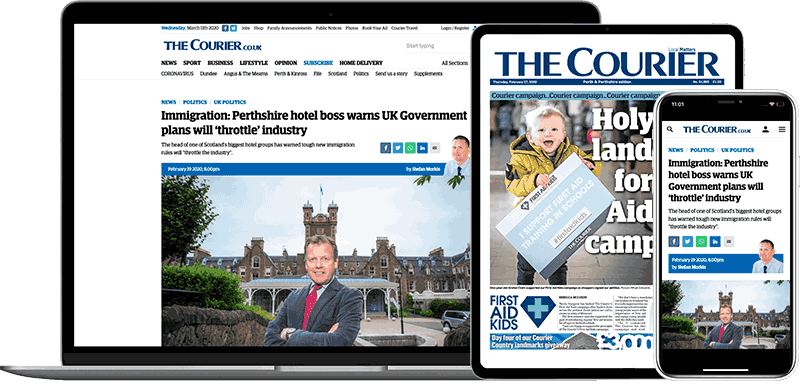 Help support quality local journalism … become a digital subscriber to The Courier
For as little as £5.99 a month you can access all of our content, including Premium articles.
Subscribe