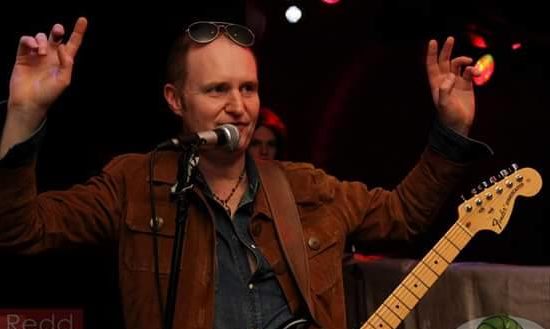 A Dundee musician has been asked to contribute flute parts to new potential songs by Paul Weller — having only picked up the instrument for the first time three years ago.
Paul "Lefty" Wright's soon-to-be-released album, Music From an Eastern Western, has led to interest from The Jam frontman's Dundonian songwriting team based in London.
The album, which is due for release in the coming weeks, was created by Lefty's new outfit the 3rd Eye Flute Band, involving an entire cast of Dundee-based musicians.
Lefty, a multi-instrumentalist who has studied sitar and Raga music in India, used his knowledge of the subcontinent's melodies to create the unique album using a blend of flute and sitar.
He said the result is akin to something from an "Eastern Western Cowboy film".
He said: "I've practised almost every day for the past three years and got to the stage where I can produce the sounds and music I want to hear.
"Then I was in the Underworld Café one night last year (2018) and the DJ was playing some psychedelic Brazilian music and she asked me if I wanted to do some stuff with her using my sitar.
"I've always avoided fusion music in the past but I thought about it and I thought it could work really well, while adhering to Indian Raga music with a jazz backing band."
"I called up some people I thought would be good for that and they all said yes. It's ended up being like music from an Eastern Western Cowboy film, kind of a 60s Bollywood/Mariarchi/Hispanic sort of thing."
His flute skills have developed so much that he was approached by Dundonian musicians Tom Doyle and Anth Brown, who co-wrote a couple of tracks for Paul Weller's current hit album.
The pair, of the London-based White Label production team, asked him to contribute flute and sitar parts on another couple of ideas for songs they have sent to Weller for consideration for his next album.
The band is so-named after Lefty saw a picture in his mind of a flute in an open case in the window of a second hand shop in the city centre.
After visiting the shop and finding the exact flute for a tenth of the usual price, he immediately bought it.
"I call it the third eye, where you see something in your mind and it actually exists," he added.
He said a release date and launch party for his album will be announced very soon.
He added: "We all rehearsed for a while then recorded the whole thing in a single day, on midsummer's day, apart from Jim Morrice's sax piece which he did later and the sitar parts I did.
"Apart from those bits, it was all done live. I asked people to crowd fund it and it's already been paid for.
"Everybody who contributed will get a vinyl album when they arrive in a few weeks."