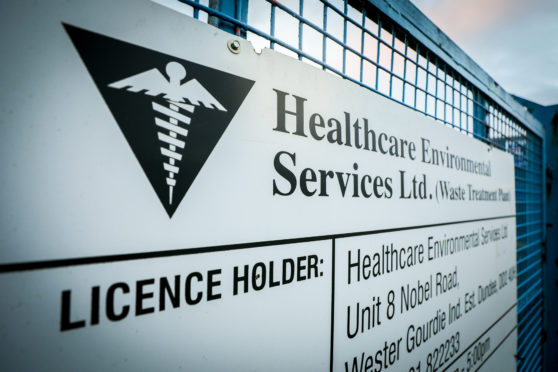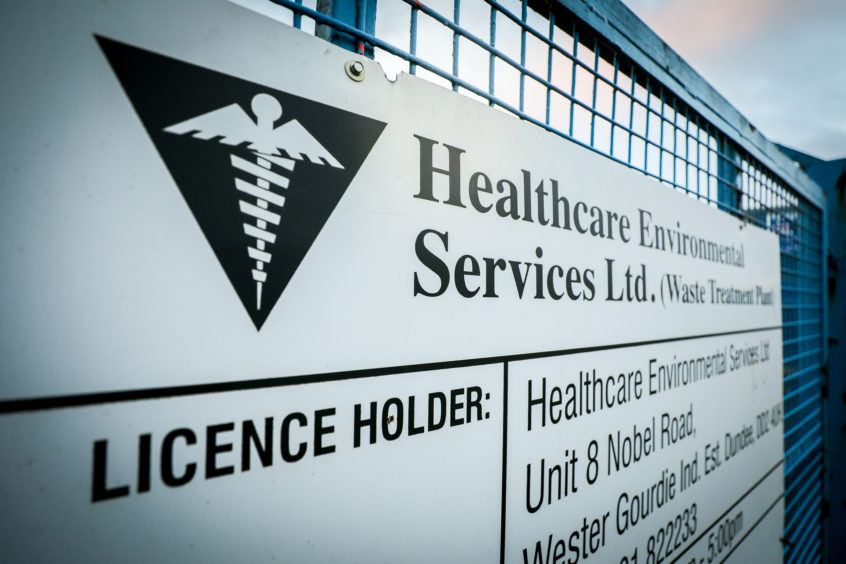 Management of a troubled clinical waste firm have been branded "disgusting" by workers at its Dundee plant after they vowed to never throw in the towel against insolvency, even if it means staff going without money.
Workers at Healthcare Environmental Services' (HES) Wester Gourdie facility revealed they have still not met face-to-face with managing director Garry Pettigrew after he was accused of "doing a runner" from a redundancy meeting last week.
The beleaguered firm, which ceased trading following a stockpiling controversy, handed notices to more than 100 staff in North Lanarkshire last Thursday after several of its NHS contracts were torn up.
Workers were left dumbfounded after Mr Pettigrew was spotted driving away from a hastily-scheduled meeting the next day to break the news to Dundee employees before telling a team leader he had "had it up to here" and would not be attending.
Mr Pettigrew has vowed to fight against insolvency and continue attempts to find a buyer for the company, even if it holds up redundancy payments for former staff struggling to make ends meet.
Stuart McSorley, 39, who worked for HES in Dundee for around 18 months, said: "We have all received letters now, although we still don't know what is happening and still haven't spoken in person with Pettigrew.
"Our team leader Billy tried to email and set up a meeting but his account has been taken off the server. It feels like we've just been left.
"We've heard about staff being referred to food banks and I know myself I have mortgage and car payments due over the next few weeks.
"Everything is in arrears and I feel like I'm going to be playing catch up long before I see any money coming through from the government. At the moment, no one is helping us.
"Pettigrew has made millions off the company for years and now he can just turn around and say he won't pay our wages without even having the guts to come and face us. How he can get away with that is beyond me."
Workers at the plant have arranged a meeting with Dundee East MSP Shona Robison on Monday afternoon and have urged other city representatives to get behind them.
Because HES has not yet entered into a formal insolvency process, they can only claim for a maximum of £508 per week from the Redundancy Payment Service if they have worked for at least two continuous years under a formal contract of employment, and must wait to claim any fuller amount.
Staff received their last wage at the end of November and estimate they are due, on average, more than £3,000 each with overtime and notice pay, while some with years of service claim they could be owed upwards of £15,000 in redundancy.
Time sheets show workers had regularly been completing more than 60-hour weeks before receiving a text message on Christmas Eve to tell them December wages would not be paid.
Contact details provided by the company for comment last Saturday were unreachable on Friday but Mr Pettigrew, speaking on BBC Radio Scotland's Good Morning Scotland programme said: "I will never throw in the towel.
"I have been fighting for this business for 23 years. I owe it to everyone to make sure this business survives.
"In 23 years I have paid every worker during that time and believe it or not I am still fighting for the workers, I am still fighting for this business and I will do that till the very end until there is no breath left in me."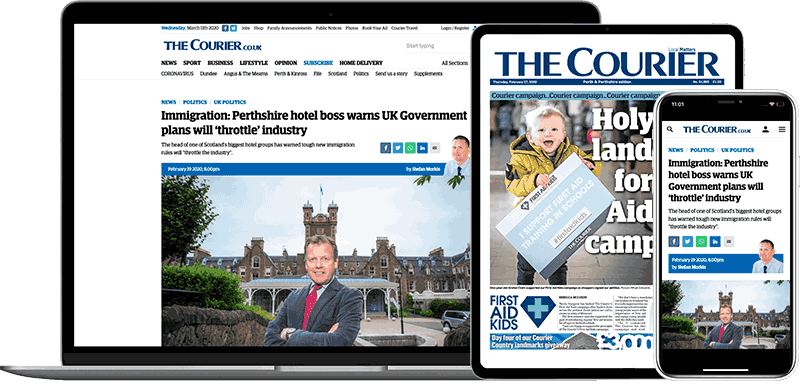 Help support quality local journalism … become a digital subscriber to The Courier
For as little as £5.99 a month you can access all of our content, including Premium articles.
Subscribe