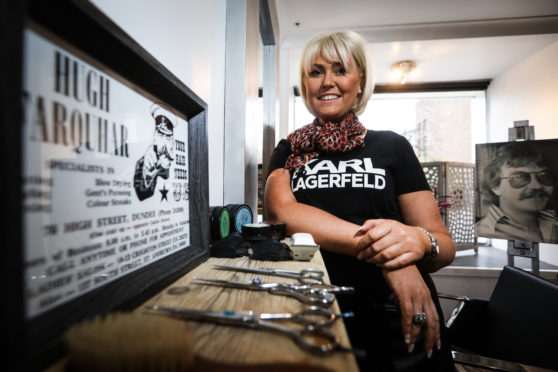 It's a teenage rite of passage – rebelling against family expectations of what you'll be when you "grow up".
That's what Nadine Farquhar was doing when she signed up for drama school, defying her parents' plans for her to become a hairdresser like her dad.
But the daughter of Hugh Farquhar, who was at the forefront of the industry in Tayside and Fife for more than 30 years, eventually discovered a passion for the trade and is now opening her own salon as a tribute to him.
Hugh died from a heart attack aged 56 in 2005, after three decades of running salons in St Andrews, Dundee, Arbroath, Forfar, Perth and Kirkcaldy, becoming a familiar face in the region.
Nadine's Princes Street salon, Farquhar's Hair, had its launch night on Saturday and will be open for business on Tuesday, with many customers already lined up.
Nadine, 33, said: "My dad opened the first unisex salon in Dundee and my business is a tribute to him.
"It's on two levels, with a barber's located downstairs. It's decorated with photos and framed newspaper articles about my dad. There will also be a big portrait of him in the window.
"On the upper lever it will be a hairdresser's and it will be a bit more 'glamorous' with the décor, whereas downstairs there's a more industrial feel.
"It will be a fitting tribute to my dad, who taught me so many skills."
As a youngster, Nadine would help out at the family business, but at one point decided it wasn't for her.
She added: "My mum and dad wanted me to a hairdresser, but I rebelled. That's just what you're like when you're a teenager.
"I went to drama school and only lasted three months. I hated it!
"I then re-discovered my passion for hairdressing."
As well as learning the trade from her dad, Nadine received official qualifications from Dundee and Angus College.
She has been working as a hairdresser for more than 15 years, running her own mobile business.
Farquhar's Hair is her first bricks-and-mortar business, which she is "excited" about.
Nadine, who now has a child of her own – seven-year-old Mason Hugh Farquhar Henderson –  said: "When my dad died he left the hairdressing business to me and my brother, but we were still very young so it didn't last long.
"It's very exciting and nerve-racking to be opening a salon now.  I've had lots of support from my existing customers from my mobile business and a lot of them will migrate over to the salon.
"Staff-wise, I've got four altogether – two apprentices, me and another hairdresser. I think my dad would love it."
Brought up in Dundee, Hugh started hairdressing at the age of 15, in Robertson's salon.
He then trained at Steiner's of London, before going to work on cruise ships and on his return home at the age of 18, opened his first shop in Peddie Street, followed by his revolutionary unisex salon in the High Street, as well as the later ventures elsewhere in Tayside and Fife.
Hugh was described as a "generous and caring man", whose passions outside of hairdressing were cars, antiques and his houses.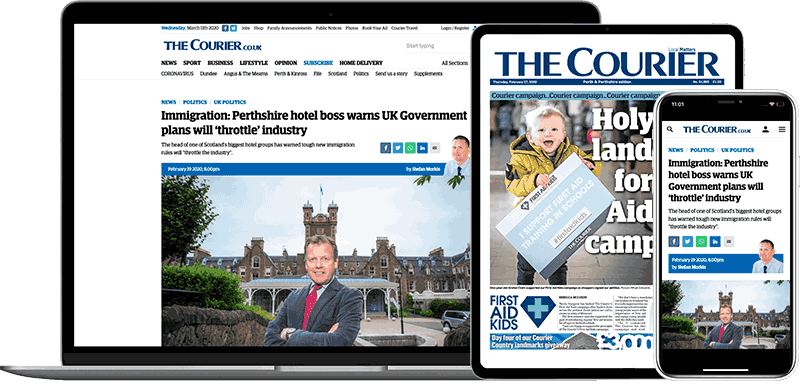 Help support quality local journalism … become a digital subscriber to The Courier
For as little as £5.99 a month you can access all of our content, including Premium articles.
Subscribe