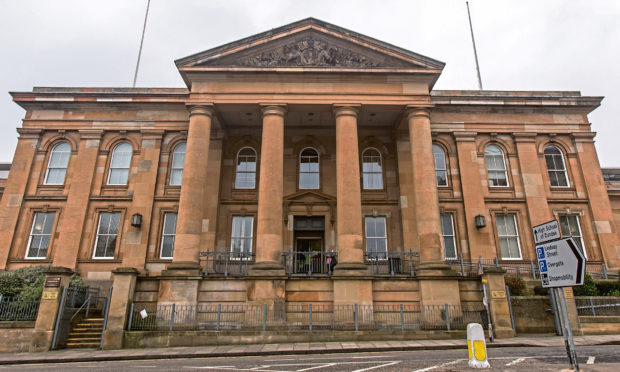 A man is to stand trial accused of brandishing a chainsaw at his girlfriend in her Dundee home and repeatedly threatening to kill her.
Wiktor Krzyzan, 34, is accused of threatening Katarzyna Jankowska with the weapon at her home on Yeaman's Lane on Thursday and Friday.
Krzyzan, whose address was given as Tulloch Court, is also alleged to have assaulted Ms Jankowska, seized her by the body and pushed her.
He is also accused of threatening her with violence and brandishing the chainsaw at her.
Krzyzan faces a second charge of behaving in a manner likely to cause fear or alarm by shouting and swearing and using threatening and abusive language at the same address on the same dates.
In a third charge, Krzyzan is accused of repeatedly threatening to kill his girlfriend after he was taken to police headquarters on Bell Street on Friday.
It is alleged that this also constituted behaviour likely to cause a reasonable person fear or alarm.
Krzyzan, who appeared from custody at Dundee Sheriff Court and spoke through an interpreter, denies all charges.
Sheriff Gregor Murray set a trial date of March 30, with an intermediate diet to be held on February 26.
He bailed Krzyzan in the meantime on condition that he does not attend Ms Jankowska's address.
He has also been ordered not to approach, contact or attempt to approach or contact Ms Jankowska ahead of the trial.