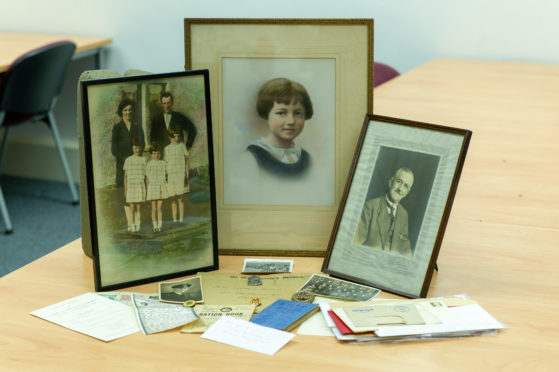 Isabel Philp may have died without a known next-of-kin, but she made sure belongings would be safeguarded for future generations.
Dundee Archive's first donation of the year arrived posthumously after a friend was going through her belongings and found a box that included a note "please offer to Dundee City Archives or the Nine Trades archivist".
Isabel died in October last year aged 98 and her wish was met by a friend.
The box contained many items of historical interest, such as World War II medallions, as well as personal letters and newspaper clippings.
Our first deposit of 2019 are the papers of a lady who sadly passed away last year and had no family. These were passed to us for safekeeping because she left this note. Now she will live forever in the Archives. #Dundee #archives pic.twitter.com/85OC0719hp

— Dundee City Archives (@DundeeArchives) January 7, 2019
The city archives are now going through the collection and documenting the trove.
Among the finds is a 1953 ration book, badges, medallions, letters and old family photographs.
The oldest known item in the collection was a commemorative medallion featuring King George V and Queen Mary, who laid the foundation stone of the Caird Hall in 1914.
There is also a badge from Morgan Academy that probably dates back to the mid-30s. She was a member of the Mains House.
A small stamp collection includes one featuring Adolf Hitler.
There is a photo at a beach that bears 'Crown Copyright' on the back, which records manager and assistant archivist Sarah Aitken said she would be particularly interested to learn more about.
Some of the items relate to Isabel's time working at the Blackness Foundry and the Bellshill Shell Factory during the war. A bracelet from that time had her name and the address 107 Balgavies Avenue inscribed on it.
After the war, she went on to work in the X-ray department in Dundee Royal Infirmary. Some of the belongings relate to that time.
Isabel's younger sister died at just seven-years old. As well as photos of the family there was a painting of her younger sibling, presumably done in tribute after she died.
Ms Aitken said: "It's not a particularly large collection, but it does contain some interesting items.
"Things from the war are always of interest but there are some other things as well.
"We hold a lot of council and business records but small collections of  personal lives rounds it all out.
"A lot of people would be interested in this sort of archive. Some people might think their belongings aren't of interest, but that's not the case.
"It is important to record the different lives people have.
"If it is anything to do with Dundee at all we would be interested in hearing from people.
"In this instance the lady made her wishes known through the note. Had she not done so then these could have been destroyed or split up.
"By putting them in the archive the collection is kept together for the benefit of anyone to look at and learn from. I think it is important to make sure any such wishes are made clear to family and friends, either through a note or in a will.
"But equally, if you are clearing the house of a friend of relative who has passed away then it is important to remember that some of the items and documents that you find and might be about to bin might be of interest to the archives or even perhaps the museums service.
"It's worth giving us a call."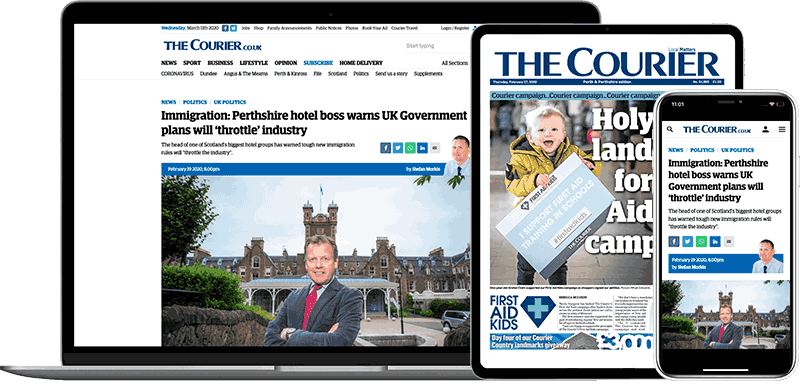 Help support quality local journalism … become a digital subscriber to The Courier
For as little as £5.99 a month you can access all of our content, including Premium articles.
Subscribe