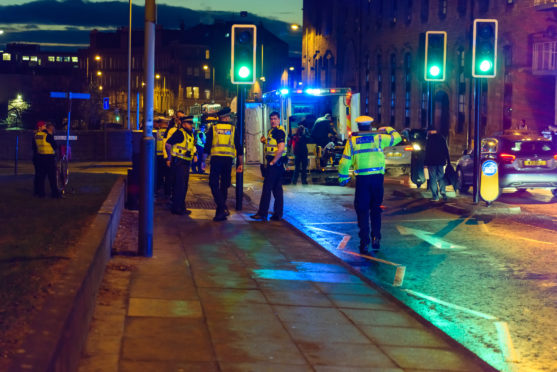 A city shopkeeper has described how people rushed to the aid of a pedestrian after he suffered serious head injuries in a collision with a cyclist on a busy Dundee road.
Police were called to Victoria Road near the turning to Ladywell Avenue shortly before 5pm on Monday amid reports a young man had been seriously injured.
A spokesman for the force said they had no update on the man's condition but it is understood the scene was attended by a large number of emergency workers, including a crew from the Scottish Ambulance Service.
Local reports suggest the pedestrian was struck by a cyclist and was later seen lying injured on the road while members of the public called for help.
One eyewitness said the man was "on a stretcher and appeared unconscious" when he passed the scene shortly after 5pm and described an upturned bicycle lying on the ground beside him.
Biju Yohannan, owner of convenience store Victoria Food & Booze, was serving customers when he noticed a commotion building outside his shop.
He said: "It happened just directly across on the other side of the road. One of my customers told me there was a guy lying there.
"I looked through the window and the customer I was just serving, one who is quite regular, was out there assisting him.
"A big crowd started to gather and some were phoning for an ambulance and the police. Later on they took him to the hospital but he was there for around 10 or 15 minutes.
"It's quite a busy road and it's one of the main ways into the city. It's so dark at night, even at that time, and the cars do go quite fast but I've been here nearly two years and it's the first accident like that I've seen.
"Police closed the road for around 10 minutes but after that it was pretty much clear. Everyone has been asking me what happened. It was quite a shock."
Bus operator Xplore Dundee said the incident had affected a number of its services travelling in and out of the city centre, including the 18 and 22 routes.
Police Scotland has issued an appeal for any eyewitnesses to come forward and said it was keen to trace any video footage taken of the incident.
A spokesman said: "About 4.50pm on Monday January 14, a pedestrian was involved in a road traffic collision with a pedal cyclist. As a result of this collision the pedestrian suffered a serious head injury.
"As part of the inquiry, Police Scotland are keen to speak to any witnesses to the collision and in particular appeal to the drivers in the area who may have dashcam footage of the incident to contact Police Scotland on 101 or talk to any officer."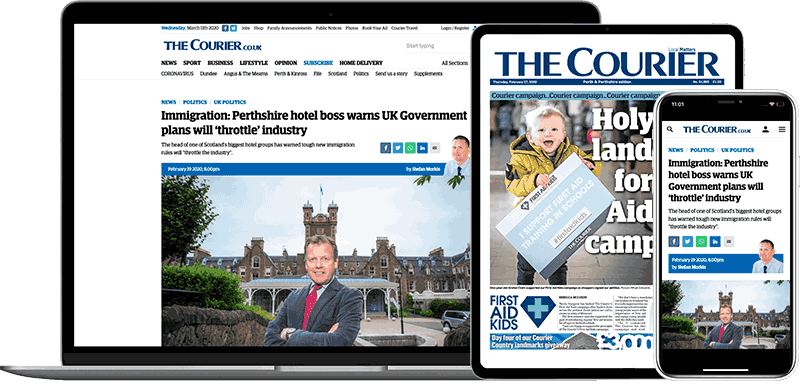 Help support quality local journalism … become a digital subscriber to The Courier
For as little as £5.99 a month you can access all of our content, including Premium articles.
Subscribe