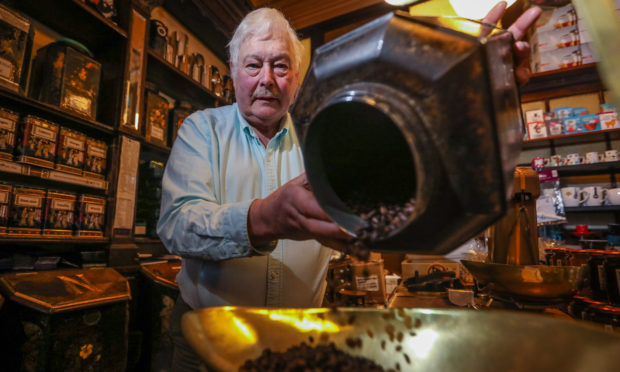 The owner of Dundee's oldest coffee shop has said caffeine lovers won't miss out on their fix after claims more than half of wild coffees face extinction.
Researchers at the Royal Botanic Gardens, Kew, have found 75 of the world's 124 wild coffee species could be lost due to deforestation, climate change and the worsening problem of fungal disease and pests.
Allan Braithwaite, owner of 150-year-old JA Braithwaite, said very little of what people drink today comes directly from wild coffee plants.
He said: "I don't see it making a difference. It's a storm in a teacup.
"Most of what we get in comes from farms, very little of it is wild.
"Of course we can't keep going on cutting down trees, but it's not going to affect us, short-term, at all and I can't see it affecting the price of coffee particularly it's a cash crop.
"We can grow coffee commercially anywhere in the world now. The world is a much smaller place."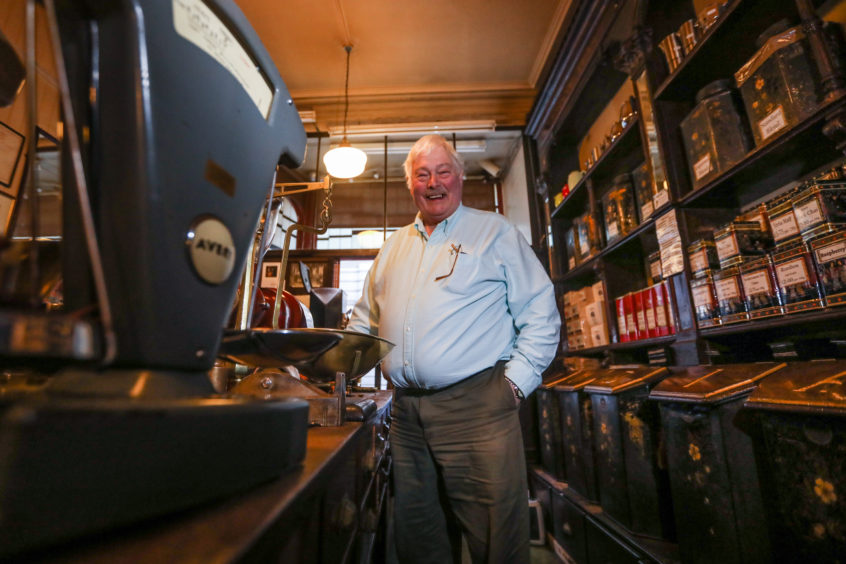 The Royal Botanic Gardens researchers warn losing certain strains of beans could create long-term shortages.
Dr Aaron Davis, Kew's head of coffee research, said: "If you start to lose these species the options for developing resilient coffee for the future diminishes very rapidly."
One of the beans said to be under threat is Arabica, a species from Ethiopia that has been cultivated to provide 60% of the multibillion-pound global trade in coffee. The Kew researchers have said it is endangered largely because of climate change.
Their research finds that coffee farmers who grow Arabica or Robusta, another popular variety, have already reported their crops being affected by changing weather patterns, rising temperatures and new pests and diseases.
The level of risk for coffee is much higher than for plants as a whole, with an estimated 22% of plant species worldwide threatened with extinction.
Mr Davis added: "What we're saying is 60% is just really high, that's a real wake-up call.
"It's a tragedy losing any wild species, whether it's a bird or plant or animal, that's bad enough.
"But when you've got a crop that supports the livelihoods of 100 million people just in production in coffee farming, then you look at value of high street coffee chains and supermarket chains, it's enormous."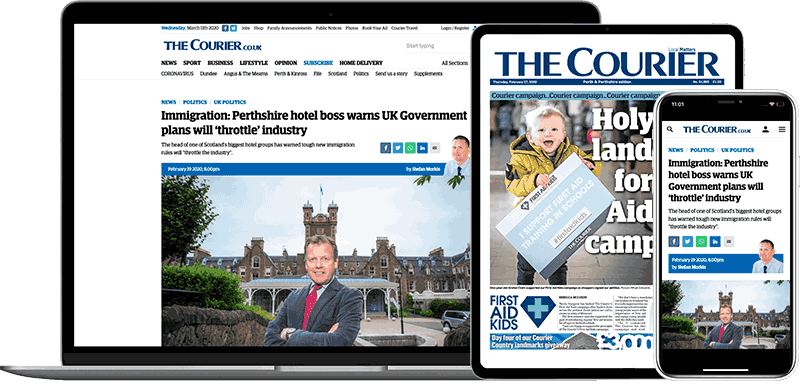 Help support quality local journalism … become a digital subscriber to The Courier
For as little as £5.99 a month you can access all of our content, including Premium articles.
Subscribe