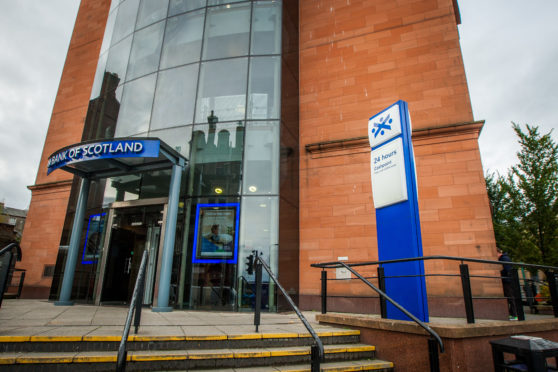 Crunch talks are to take place over the impending closure of Dundee's main Bank of Scotland branch.
West End Councillor Fraser Macpherson will meet a senior official from Lloyds Banking Group in the hope of convincing the corporate giants to make a u-turn on the planned closure of the city's Nethergate building.
The branch, on West Marketgait, is scheduled to shut next month with BoS bosses claiming the decision is due to the "changing ways customers choose to bank."
They said 79% of the branch's personal customers predominantly use telephone/online banking, or alternative branches.
Mr Macpherson disputed the bank's reasoning and said he had been in "correspondence" with senior figures in a bid to reverse the plans.
He said: "I simply do not buy the argument that there is no demand for local banking services.
"Not every customer wishes to bank by telephone or on-line and there is a real need to maintain a decent footprint of branches locally.
"This branch is a high-quality, very modern branch and very well-located and busy, so I do hope the bank will think again.
"I am keen to meet with Lloyds Banking Group to make the case for retention of this major branch of the bank."
The closure, which was announced in November last year, coincided with the announcement that seven other Scottish branches would shut.
It also comes shortly after more than 250 jobs were axed at the Bank of Scotland call centre in the same West Marketgait building in 2017.
In that case, some were offered voluntary redundancies while others were offered the chance to transfer to the bank's Dunfermline call centre.
Mr Macpherson added: "This is a major, flagship and modern branch of the Bank of Scotland. Its loss would be a real blow.
"Although the bank says it has committed to redeploying staff, I would make the point that the stretch of Nethergate and Perth Road between Marketgait and Sinderins used to have all four major banks having branches – Clydesdale and Bank of Scotland in Nethergate and Royal Bank and TSB in Perth Road.
"If we lose the Bank of Scotland major branch in Nethergate, this major shopping area will be left with no banks at all – they will all have closed in recent years."
The nearest alternative branch would be Dundee Murraygate, next to the Wellgate Shopping Centre.
A Bank of Scotland spokesperson said:  "We have made the difficult decision to close the Bank of Scotland Dundee City branch in February 2019 due to the changing ways customers choose to bank with us, which has resulted in the branch being used less often.
"We apologise for any inconvenience that this may cause, customers can continue to access their banking locally by visiting the nearby Post Office, which is less than half a mile from the branch. "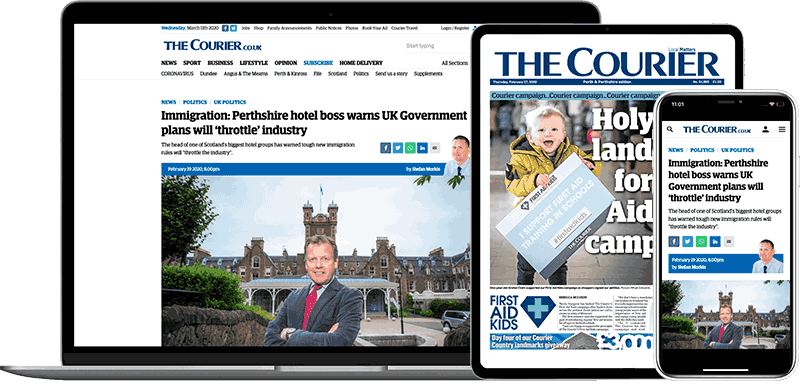 Help support quality local journalism … become a digital subscriber to The Courier
For as little as £5.99 a month you can access all of our content, including Premium articles.
Subscribe