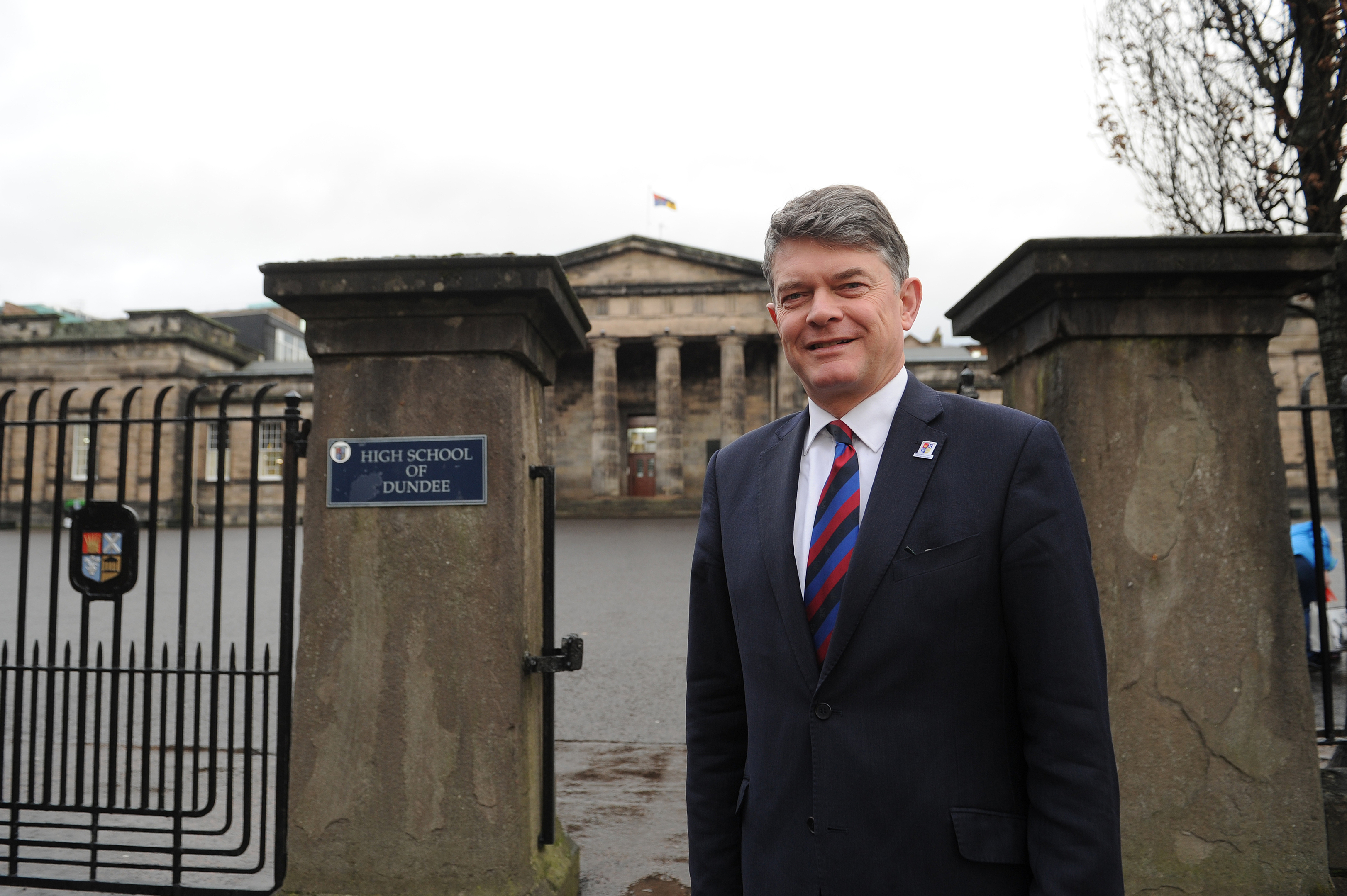 The rector of Dundee High School has announced he will retire after 11 years in charge.
Dr John Halliday, who has been at the helm of the city institution since August 2008, will step down in January 2020.
He said he was sad to go but "the timing is right".
Parents and guardians were informed of the decision in a letter sent out this week.
The 63-year-old, who has yet to decide his future plans, said: "In some ways I am torn because I could in theory continue.
"It's good to be that way though because you don't want to get to the stage when you get cynical.
"One of the things I'm really proud of is that we have developed the high school's position at the heart of the city as well as the links to the wider community in Dundee and Tayside.
"We've tried to develop the high school family within the wider family of Dundee.
"I have worked hard for 10 years to build bridges and develop relationships with the city, the council and the wide range of cultural and educational groups here."
In his time at the helm, the school opened a £1 million nursery at Mayfield off Arbroath Road in 2014, which Dr Halliday described as "very successful".
It also acquired the former Head Post Office building on Meadowside in 2013 with plans to open an arts centre.
Dr Halliday said: "It's very ambitious.
"Unfortunately it won't be completed in my time but I hope we can at least get it across the start line.
"We're still in the middle of fundraising to develop it. The vision is there.
"It wouldn't just be for our pupils, it would be for the whole population of the city."
Dr Halliday said there would be challenges, but also amazing opportunities for his successor.
He said: "The people of Dundee were very welcoming and friendly when I first came here.
"It has been great to be a part of the city at this time of change and I hope I played my part."
The hunt for a successor has now begun with Iain Bett, chairman of the school's board of directors, describing the role as a "tremendous opportunity".
In a letter to parents and guardians, he said the school had flourished under Dr Halliday's "excellent and dynamic leadership".
"Pupil numbers remain healthy and record-breaking academic results have been achieved in recent years, placing the school amongst the very best in Scotland," he said.
"The Integrated Curriculum, bringing together the academic, co-curricular and pupil well-being and guidance into a holistic unity has been the foundation of this success.
"This is a tremendous opportunity for an energetic and visionary leader to build on the successes of this outstanding school and maintain its position at the forefront of Scottish education, adapting and responding to a rapidly changing social, political and educational environment."