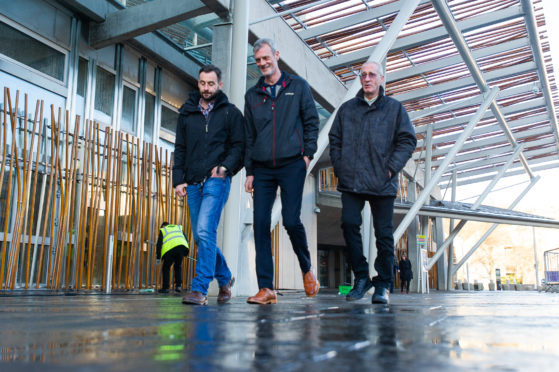 Former Dundee employees of a collapsed clinical waste firm say they are "more convinced than ever" an estimated £300,000 in unpaid wages will not be honoured after meeting with business minister Jamie Hepburn.
Help Us Healthcare, a group of workers from Healthcare Environmental Services (HES) made redundant after the firm ceased trading, were invited to Holyrood on Wednesday amid growing calls for workers to be paid what they are due.
Time sheets seen by The Courier confirm staff were frequently working more than 60-hour weeks prior to the company's collapse last month but some have been forced to rely on food banks after December wages and overtime were withheld.
Staff accuse clinical waste boss of 'doing a runner' after driving away from rescheduled redundancy meeting
Dundee team leader Billy Robertson was joined at Parliament by former employees Stuart McSorley and Mike Dowling, along with representatives from the firm's North Lanarkshire site.
Some staff said they remain unconvinced following the meeting and fear they will be left shortchanged as removing the large backlog of waste takes priority.
Mr McSorley, who worked for HES for around 18 months, said: "It was nice words but pretty much the same as we've had before.
"We're looking at a situation where, potentially, at the end of any employment tribunals, we might still not get the full wages we are owed.
"There is still uncleared waste at the yards and no one is going to take the job on. We've been told the waste needs to come first when it comes to money in the company's accounts.
"I'm more disheartened now than when I got there and I'm more convinced than ever we won't get what we are due."
HES was previously responsible for disposing of materials from every medical facility in Scotland but became embroiled in a stockpiling scandal after it emerged hundreds of tonnes of waste had built up at a number of its sites.
HES boss branded 'disgusting' over vow to continue insolvency fight despite staff being left unable to claim
A total of 17 contracts with NHS England were torn up and NHS Scotland confirmed it would not renew its agreement with the business beyond April, which HES claims led HSBC to put a freeze on its accounts.
Environment secretary Roseanna Cunningham told Holyrood on Wednesday the best available evidence suggests there is a backlog of between 250 and 300 tonnes of clinical waste and 10 tonnes of anatomical waste at Scottish HES sites in Dundee and Shotts.
She confirmed the Scottish Environment Protection Agency (Sepa) has commenced an investigation to establish whether any criminal offences have been committed.
Business minister Jamie Hepburn vowed to continue helping workers in any way he can and paid tribute to redundancy support initiative PACE.
He said: "I held a very constructive meeting with the former workers from HES today who expressed their appreciation of the support of PACE in the past few weeks.
"We will continue to provide as much support as possible to the former employees of HES. This includes pursuing issues with the bank and supporting employees claiming redundancy pay through the Redundancy Payment Service."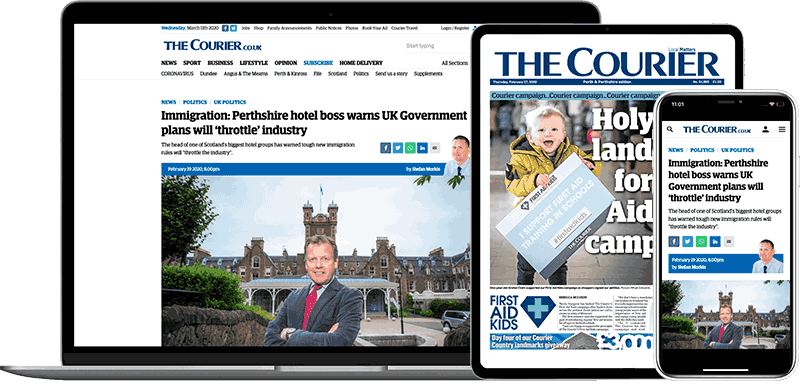 Help support quality local journalism … become a digital subscriber to The Courier
For as little as £5.99 a month you can access all of our content, including Premium articles.
Subscribe