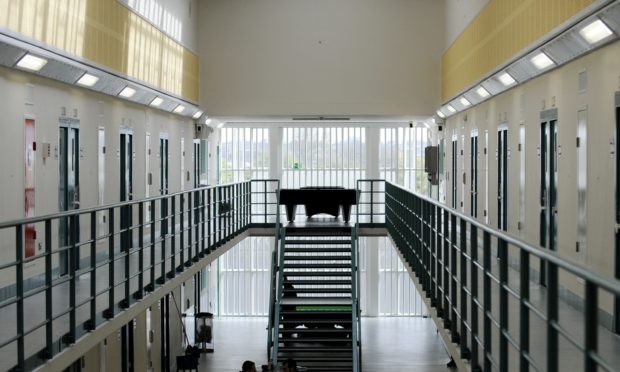 A murderer was able to start a relationship with a vulnerable female prisoner behind bars after a romance blossomed in a prison hairdressing salon.
Charles Woolard was serving a life sentence with a minimum 12 year term for the murder of Grant McDonald, who was beaten to death in an Edinburgh pub in 2005.
He was eventually released last April after serving 13 years behind bars – but within five months was arrested again, this time accused of a vicious assault on a woman in Dundee.
Woolard had met the woman, Jenny Whyte, 32, while both were inmates at Saughton prison in Edinburgh, where he was serving his life sentence.
It is understood she had been in Cornton Vale nick in Stirling – but was transferred to the capital when that jail closed.
There the pair met and a relationship flourished – cemented when both worked in the prison hairdressing salon at the same time.
They continued to correspond after she was released from her sentence, with that relationship continuing after he was released last year.
By September Woolard had started a relationship with another woman – but that fell apart when Miss Whyte claimed she was pregnant with Woolard's child.
He travelled to her flat in Dundee's Coldside district two nights in a row to see her.
On September 11, following his second visit, Miss Whyte told her mum and a support worker that Woolard had attacked her and showed them injuries to her arms and neck that she said he caused when he grabbed then strangled her.
Miss Whyte told the court: "He was right in my face, he called me a dirty cow and he grabbed my neck and choked me."
Her mother, Karen Whyte, said Miss Whyte was clearly injured the day after the alleged attack and added: "I could see her neck glands were completely swollen and bruised and there was bruising on her upper arms."
Woolard denied any attack had taken place – and said she had made it up.
He was then arrested over the attack at his home in Edinburgh, where police seized his phone.
On it they found a bizarre video that showed a teacher moving provocatively in front of a white board before the scene cut to another video of a child aged around five apparently sitting in a classroom touching himself.
Woolard told his trial at Dundee Sheriff Court that he had been sent the video "as a joke" by a friend and had forwarded it to another pal.
That led to him being charged with possessing and distributing an indecent image of a child.
Fiscal depute Eilidh Robertson urged a jury to convict Woolard – saying Miss Whyte's claims to have been attacked were corroborated by the evidence of the injuries given by her mum and support worker.
But solicitor Ian Houston, defending Woolard, said they could not find Miss Whyte credible or reliable and asked the jury to clear him of all charges.
Woolard, 42, a prisoner at HMP Perth, denied charges on indictment of assault to injury, possessing an indecent image of a child and distributing an indecent image of a child.
After a three-day trial a jury took just 40 minutes to find the assault charge not proven and find him not guilty of the child abuse pictures raps.
Sheriff Tom Hughes told him he had been acquitted and was free to go – but Woolard did not walk free from court because his life licence has been revoked.
He will remain in custody until he is approved for release on licence again by the parole board.
Woolard was jailed for life in 2005 along with co-accused Billy Johnston Jr for the murder of Grant McDonald, a 38-year-old father-of-two, at the Waverley Inn in Edinburgh in May that year.
Woolard, a hairdresser to trade, had a lengthy list of previous convictions including assault, robbery and housebreaking.
Mr McDonald was knocked unconscious by the two men who then punched and kicked him to death as he lay beside a pool table. Both were jailed for life with a minimum tariff of 12 years.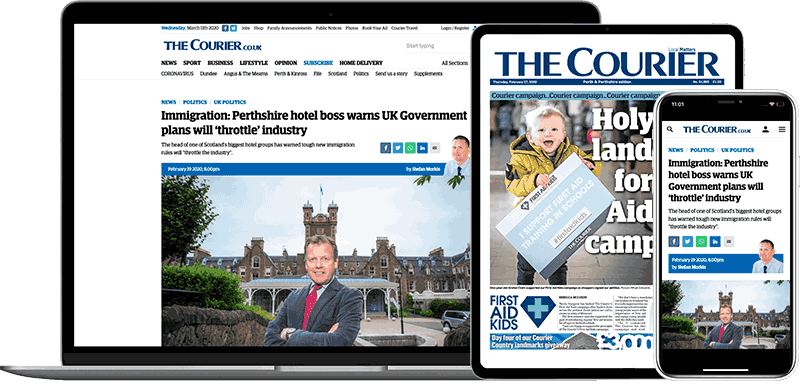 Help support quality local journalism … become a digital subscriber to The Courier
For as little as £5.99 a month you can access all of our content, including Premium articles.
Subscribe