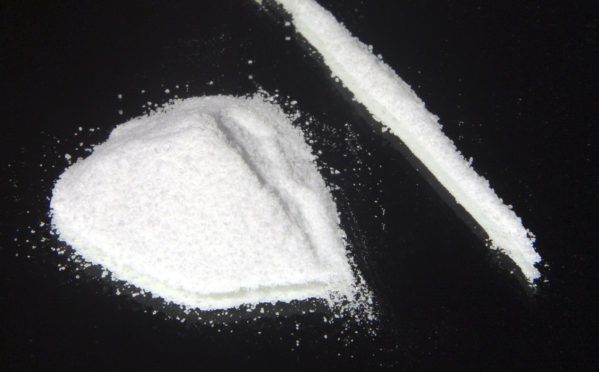 One teenager each week is referred to specialist services in Dundee  because of substance abuse, shocking new figures have revealed.
The statistics, revealed in a report to go before Dundee City Council's children and families services committee on Monday, show 53 children aged between 12 and 18 were referred to support services for substance issues.
Two of the teenagers referred were primarily abusing the class A drug cocaine.
Nearly half of the referrals – 45% – made to Gowrie Care's Young Persons Drug and Alcohol Service came from schools.
The service offers support to people between the ages of 12 and 17 who have been affected by drug or alcohol abuse.
It provides one-to-one support as well as individual and group outreach work.
Of the 53 referrals made to it in 2017/18, the vast majority – 42 – were male.
Cannabis was the most commonly abused drug, with 32 of the young people citing it as the primary substance they used.
Five youths were primarily abusing alcohol while there were two children primarily abusing cocaine and another two mainly taking ecstasy.
Twelve children described alcohol as the "secondary substance abused".
---
>> Keep up to date with the latest news with The Courier newsletter
---
Five said the same of ecstasy and another four said cannabis was the secondary substance they abused.
Substance abuse is one of four priority areas for child protection in Dundee alongside domestic abuse, child sexual abuse and exploitation and neglect.
Dave Barrie , service manager with Dundee-based drugs charity Addaction, said cocaine is becoming more prevalent both nationally and in Dundee.
He said: "It doesn't come as a complete shock that younger people are starting to experiment with different drugs.
"Even adult services have seen a considerable increase in cocaine referrals so we know it is on the increase locally and nationally."
Mr Barrie said the the increased purity of the cocaine now available means it is becoming a factor in a rising number of drug-related deaths.
He added: "Drugs tend to trend. It was ecstasy, then legal highs for a number of years and now cocaine. Purity is high but the price hasn't changed and supply has risen to meet demand."
Mr Barrie said early intervention is crucial when tackling drug abuse.
"It's vital that we care getting to people as soon as we possible can to give them the support and education they need.
Children and families services committee convener Stewart Hunter said: "Any drug use by a school pupil is obviously concerning for everyone.
"Schools do a lot of work educating pupils to ensure that young people know the dangers but it would be naive to think that there aren't young people who take drugs.
"We also have to be honest and say that schools can't provide the whole solution albeit they have an important role to play.
"The council is taking the issue of drug misuse seriously which is why we launched our drug commission last year. We will continue to support schools but most importantly work with young people to ensure that they have the support that they need."