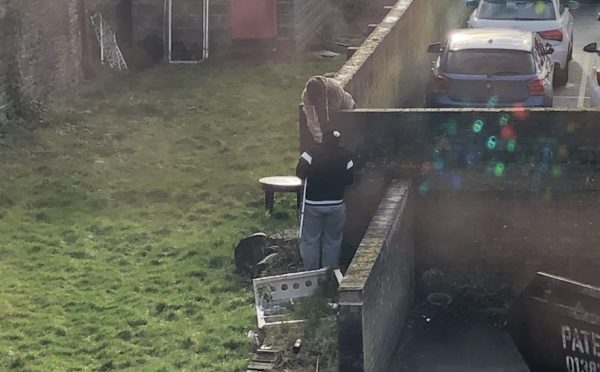 Thugs hurled vile racist abuse at a 15-year-old Dundee schoolgirl after she interrupted a suspected drug deal – in her own back garden.
Zahrah Bhatti was at her home in Broughty Ferry on Thursday when the incident occurred.
She heard voices outside and saw a man standing in her back garden passing something to another man who was standing in in the public car park behind the Royal Bank of Scotland.
When she went outside to challenge the pair, the one in her garden, who was carrying a walking stick, called her a "black b*****" and made other derogatory remarks towards her.
Brave Zahrah  shouted after the man, telling him he was a racist as he fled the garden.
She said: "I went downstairs to ask what he was doing in our garden and told him it was private property and he said he was getting money from a friend.
"I told him he couldn't be there and he asked me to show him the title deeds.
"He then shouted I was a 'black b*****' and said I don't know who my father is."
The third-year Grove Academy pupil added: "It's just ridiculous, despicable behaviour.
"The Ferry has a good reputation."
Zahrah's father Mohammed Bhatti said he believes the two men were involved in a drug deal and had used the garden and car park to avoid CCTV cameras.
He added: "I've lived here for almost 40 years and have never come close to anything like this before.
"There is only one camera on Brook Street so they have gone round the back so they're not seen. If there were more cameras it would stop things like this.
"When Zharah came back inside she was shaking. I ran downstairs and some of the staff from the bank came out to help.
"They were very good and the police arrived very quickly."
A spokesman for Police Scotland's Tayside Division said: Police Scotland are investigating an incident that took place about 1pm on January 24 in the car park between Brook Street and Gray Street, Broughty Ferry.
"A 15-year-old girl was allegedly racially abused by a man who had been found within a garden of one of the properties backing onto the car park.
"He was seen to leave the garden and head onto Brook Street before turning down Gray Street, and is described as about 50 years of age, 5ft 11 and medium build with a grey beard, wearing a grey flat cap, dark striped jumper or cardigan, and was carrying a walking stick."
Anyone who has information is urged to call 101.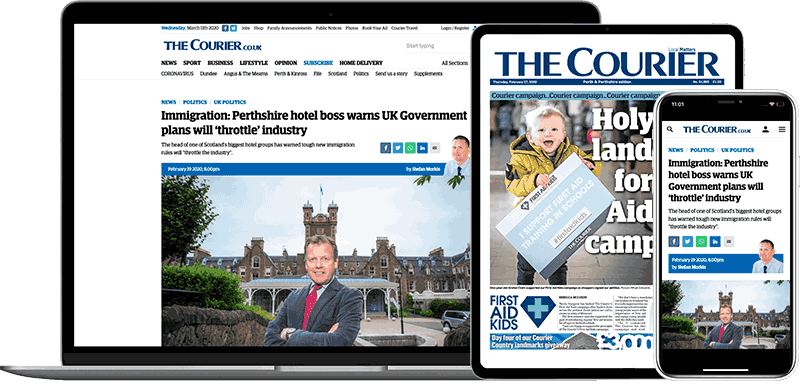 Help support quality local journalism … become a digital subscriber to The Courier
For as little as £5.99 a month you can access all of our content, including Premium articles.
Subscribe