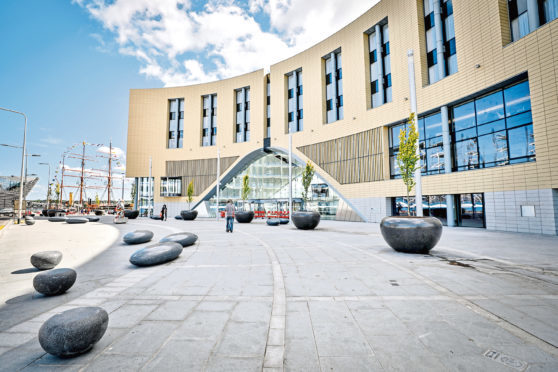 A hard-fought facility for disabled people at Dundee Railway Station has been seemingly delayed until the spring.
Pamis (Promoting a more inclusive society) campaigned for a changing places toilet at the station, but ScotRail initially claimed there was not enough room.
They acquiesced after intervention by then transport minister Humza Yousaf.
Changing places toilets are larger than traditional disabled facilities. They have more room for people with complex disabilities who need assistance.
Plans were revealed for the work to be completed "by the end of the year" but this did not happen. ScotRail has now confirmed the work will begin in spring.
When asked about the delay, a ScotRail spokesman said there was a communication error and the work was always planned to be done by this spring.
A Transport Scotland spokesman also blamed it on an "administrative error" in the original message and that it was always planned for the "current franchise year".
Initially, Transport Scotland said: "It is imperative we get this important facility right and the feasibility study to enable this project has been progressed.
"ScotRail aim to begin work later this year."
When asked about the pledge it would be completed by the end of last year, the spokesman said the October 2018 date was "simply an estimation" and "never a confirmed contractual date", despite it appearing in an email by Transport Scotland project manager Alan Marshall.
The email included a detailed timeline, including a contract to be awarded in August and the delivery to commence in October.
Jenny Miller, Pamis CEO, said: "We are delighted that we are getting a new changing places toilet at Dundee Railway Station but disappointed that work on this new facility is not starting until spring.
"Pamis is very happy to support its development where we can. Dundee needs to show it is serious about inclusion and changing places toilets are fundamental to this."
Liberal Democrat councillor Fraser Macpherson said: "I have no doubt in my mind that this was promised to be signed sealed and delivered before the end of last year and I will be taking this matter further.
"I am concerned that the proposed timescale I was advised in June has not been met.
"This is very disappointing. I have therefore sought assurances about when the changing places toilet will be provided — I want this to be as soon as possible.
"Transport Scotland has this week assured me that ScotRail plans to commence installation works by the end of the current  franchise year which finishes at the end of March and I have asked for clarification as how long the work will take and when the changing places toilet will be opened by and available for use."
Legislation is currently going through Holyrood that could help prevent the type of obstruction Pamis faced.
Kevin Stewart, minister for local government, housing and planning, said: "The Scottish Government remains committed to requiring changing places toilets in certain new developments and I was happy to support the amendment to the Planning (Scotland) Bill which would do that.
"We are reviewing both planning and building standards legislation to ensure we identify the most effective way of introducing these requirements."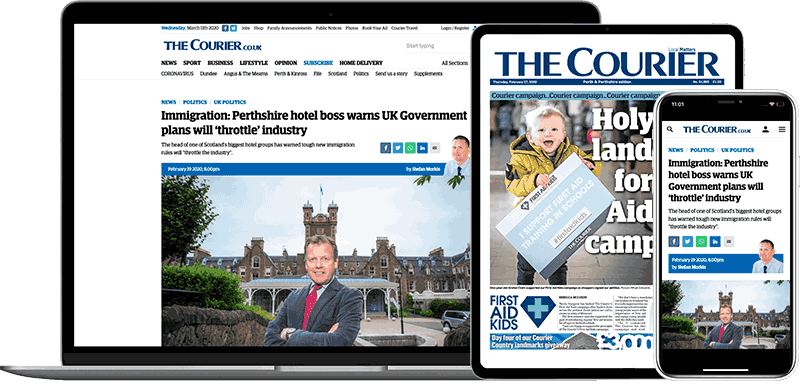 Help support quality local journalism … become a digital subscriber to The Courier
For as little as £5.99 a month you can access all of our content, including Premium articles.
Subscribe