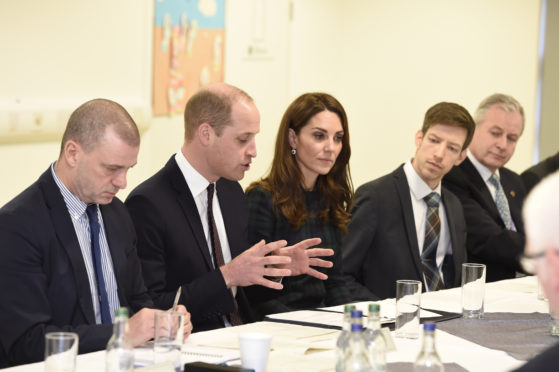 Prince William has said he is "optimistic" a positive outcome will be found for workers at the Michelin Dundee factory after meeting staff and their families.
William and his wife Kate, the Countess of Strathearn, heard firsthand how the factory's planned closure has impacted on the city and its communities, and he said leaders deserve "enormous credit" for their efforts to support employees.
? The Duke of Cambridge speaks at a meeting of the Michelin Dundee Action Group #RoyalVisitDundee pic.twitter.com/SG23S5q0Kg

— Kensington Palace (@KensingtonRoyal) January 29, 2019
The royal couple attended a meeting of the Michelin Action Group, which is aiming to find and take forward solutions for repurposing the plant and providing a sustainable future for its skilled workforce.
The group meets regularly and includes representatives from the local council, the Scottish and UK Governments, Union officials, Scottish Enterprise and Michelin.
During the meeting, William spoke of Dundee's transformation and the power of communities working collaboratively to deliver economic and social change.
He said: "The factory has been a huge part of Dundee's very fabric. It has been a key employer for generations and has helped sustain the local economy for nearly 50 years.
"For everyone affected, the hope is that all of you sat in this room can find a positive way forward. You all deserve enormous credit for sitting around this table together to find a constructive way forward."
Action group members reviewed the progress of workforce transition and reskilling of staff to low carbon energy and sustainable mobility projects that it is hoped will help transform the site.
Prince William added: "As I have just heard, when a community faces uncertainty, people feel more optimistic when leaders such as yourselves work together for that community.
"Because of the collaborative approach adopted by the people in this room, I am optimistic that a good outcome is possible with the site at Michelin."
Dave Johnstone, 56, a product delivery manager who has worked for the firm for nearly 35 years, said the news of the closure had been "bittersweet" for his family and praised the work of the action group.
"In some ways, the closure has worked out well for me personally but I have a nephew and a niece and lots of friends who I would have like to see get 30 or 40 years themselves," he said.
The Duke and Duchess have arrived at The Crescent, Dundee. They will meet with Michelin workers and their families #royalvisit pic.twitter.com/OPgtZjIJeK

— Derek Healey (@C_DHealey) January 29, 2019
"When I told Prince William about my family and all the history, he was interested and said he wishes more companies would be like Michelin and look after the community if they have to close a factory."
VIDEO: 'It was so exciting! – Royal couple mingle with delighted Dundee crowd as hundreds show up to see them
Councillor John Alexander, leader of Dundee City Council, said: "The time spent by the Duke and Duchess of Cambridge meeting Michelin workers and hearing about the action group's progress is greatly appreciated.
"While there is still a long road ahead, we are all working hard to identify and deliver sustainable, job-creating opportunities for the site."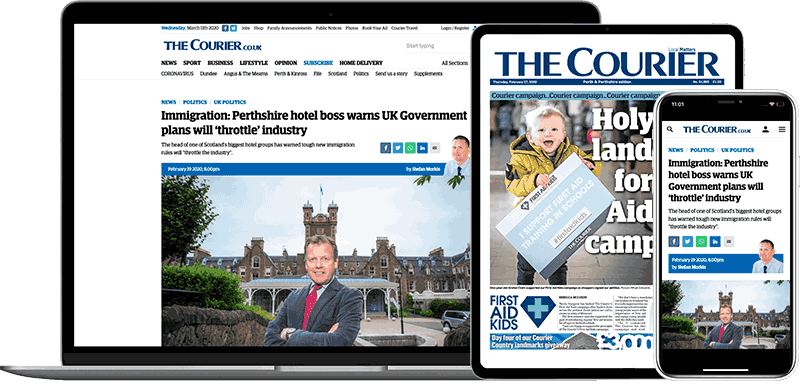 Help support quality local journalism … become a digital subscriber to The Courier
For as little as £5.99 a month you can access all of our content, including Premium articles.
Subscribe