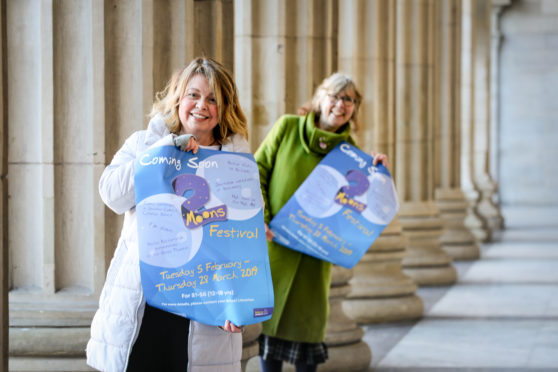 A new literary festival spread across Dundee's high schools is set to be the largest of its type ever held in the city.
Two Moons will feature a huge variety of subjects, including journalism, comic books, and novels, discussed by experts in a series of workshops throughout February and March this year.
School librarians will be involved in coordinating the events as well as promoting the festival in their schools and demonstrating how their service and expertise connects to the wider world of work, life and wellbeing.
The festival is named after the novel Walk Two Moons which contains the quote "don't judge a man until you've walked two moons in his moccasins".
Organiser Elaine Hallyburton, Leisure & Culture Dundee's senior library and information officer said: "We can't wait for the Two Moons Festival to begin.
"This is the first time a festival of this scale and type has been programmed for young people in Dundee schools.
---
>> Keep up to date with the latest news with The Courier newsletter
---
"We have invited lots of quality speakers and facilitators from a variety of backgrounds to provide pupils with an immersive experience."
The festival will provide young people with opportunities to view reading and learning from a variety of new perspectives.
Discovering Journalism workshops will be held at Discovery Point by the editor of The Courier Catriona MacInnes.
In other sessions, author, Gill Arbuthnott will introduce the skills required to write a factual book while Dundee Comics Creative Space will host six sessions delivered by professional comic artists exploring the art of visual storytelling.
Dave Cousins, a writer who deals with real life issues in a down to earth manner using warmth and humour, will visit schools to deliver workshops to first year pupils.
There will also be Pecha Kucha style events in the Steps Theatre at Dundee Central Library. Six speakers from a variety of backgrounds including scientist, artists and writers have been  invited to talk about how a book has impacted on their life or career. Links between reading and areas such as mental health, problem solving and self improvement will all be explored.
The programme also includes a fast paced High Tea at The High Mill event where small groups of pupils will be given the chance to engage with speakers from all walks of life including graffiti artists and dancers.
To conclude the festival, young adult books which have been adapted into feature films will be shown at the Steps Theatre.
Fellow organiser Moira Foster, who is an education support officer with Leisure & Culture Dundee, added: "The positive effects of reading and writing have the power to influence all areas of our lives and we hope these events provide a lasting and inspirational impact on pupils."
The festival, partly funded through a £20,000 grant from the School Library Improvement Fund, will begin on February 5 and finish on March 28.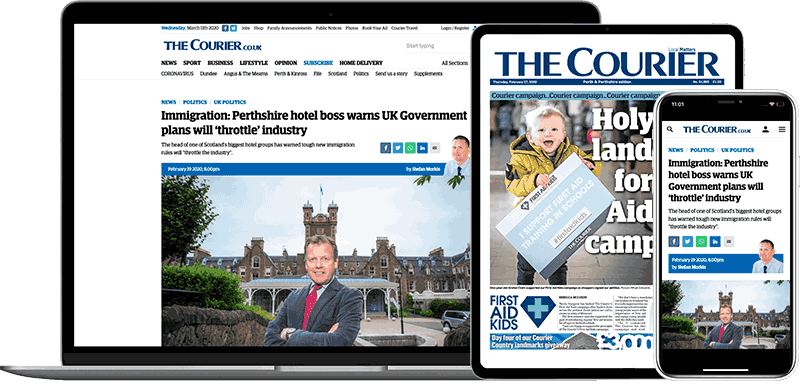 Help support quality local journalism … become a digital subscriber to The Courier
For as little as £5.99 a month you can access all of our content, including Premium articles.
Subscribe