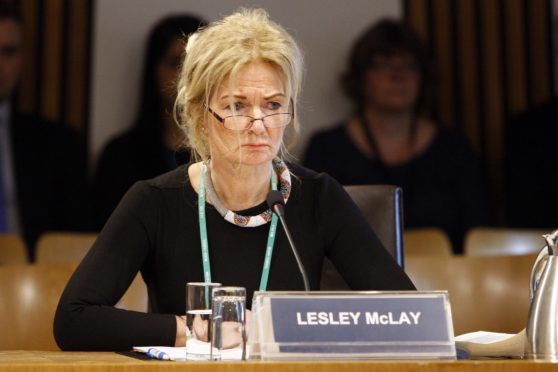 Scotland's charity watchdog has called for a review of endowment fund legislation after finding NHS Tayside's failure to deal with its own conflict of interest "amounted to mismanagement".
The Office of the Scottish Charity Regulator (OSCR) said the health board did not break the rules when it spent £3.6 million of donated cash on IT equipment and other initiatives because such projects "were advancing the health of the people of Tayside".
However, an inquiry conducted by the regulator into the 2014 spending points to the risk of allowing the same people running a health board to take charge of its endowment fund, especially "where there is significant financial pressure".
The report notes Tayside NHS Board Endowment Funds' corporate and charity trustee, NHS Tayside, "did not sufficiently recognise its duty to consider the interests of the charity separately and distinctly from those of health board".
It found that by agreeing to consider retrospective applications to the funding pot for projects the health board had already paid for, trustees had effectively acted to meet a deficit created by NHS Tayside's own provision of services.
OSCR ruled out sanctions against those involved in managing the Fund but said it had written to health secretary Jeane Freeman "to suggest that the legislation relating to NHS endowment funds charities be reviewed to address this issue".
It said: "We are satisfied that charitable assets were only used for charitable purposes and the projects to which grants were awarded were advancing the health of the people of Tayside and therefore in pursuit of the charity's purposes."
In April, the watchdog launched an inquiry into spending from the Endowment Fund following reports of an extraordinary meeting where senior figures were asked to suspend their own constitution to allow funds to be retrospectively allocated.
OSCR criticised the "rushed" decision making process, which saw trustees come under pressure to approve the allocation without independent legal advice and amid claims failing to do so would "result in harmful cuts to health services".
A spokeswoman for the Endowment Fund said it accepted the findings of the report and trustees will now discuss the matter in detail.
She added: "It is extremely important that the business of the fund is completely transparent and the public can see exactly where their donations are going.
"All of the Board of Trustees' meetings are in public and we would invite people to come along and see how donations and other funds are used.
"The Endowment Fund charity really does make a difference to health and care here in Tayside and Trustees would like to once again thank everyone who contributes to the Fund."
OSCR has recommended "at least a majority of those in management and control of endowment funds are independent of the relevant health board, thereby resolving our concerns about governance".
NHS Tayside said all money transferred has now been paid back to the Fund.