Workers at a Dundee-based building services contractor have been called to a meeting in the city amid fears for the future of the company.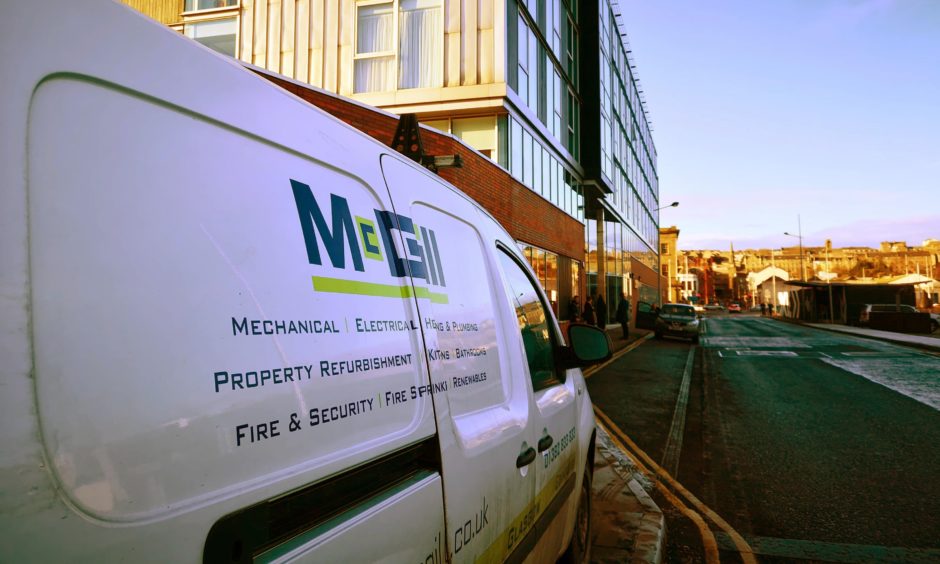 The Courier understands McGill workers were asked to attend a meeting at the Apex Hotel at 2.30pm this afternoon.
---
---
Workers are already gathering, with one describing the atmosphere as "grim".
"It's over"
Another said: "There are meetings in Glasgow and Edinburgh as well.
"It's over. There are a lot of jobs. It's the apprentices I feel sorry for.
"There haven't been any materials on site for a week. We've been driving through to Edinburgh for nothing."
George Ramsay from the Unite union said: "There have been rumours for a few weeks they weren't getting paid by suppliers.
"When guys aren't getting materials you know there is a business problem.
"I dealt with Muirfield when that went and it is a bad situation when the suppliers are not giving materials."
450 staff
The latest accounts show the firm employs around 450 staff. It has branches in Dundee, Edinburgh and Glasgow.
McGill are one of Scotland's largest independent electrical contractors, with sales in 2017 of £41.8 million and pre-tax profits booked of £772,000.
The company works across commercial, residential and the education and healthcare sectors and has been involved in a number of high-profile building projects including Dundee's Olympia Leisure centre.
The Harrison Road-headquartered group has been operating for more than 30 years.
Any threat to McGill's future would be another hammer blow for the city, which is still reeling from the news that 850 workers will lose their jobs at Michelin by 2020.