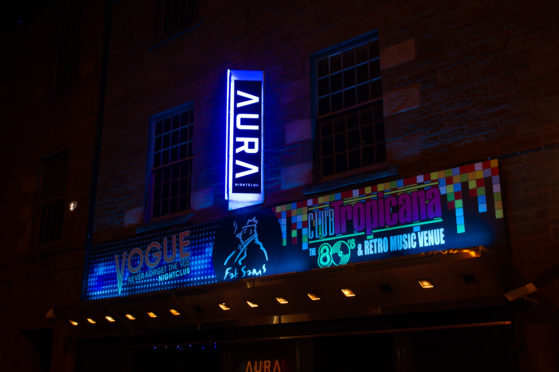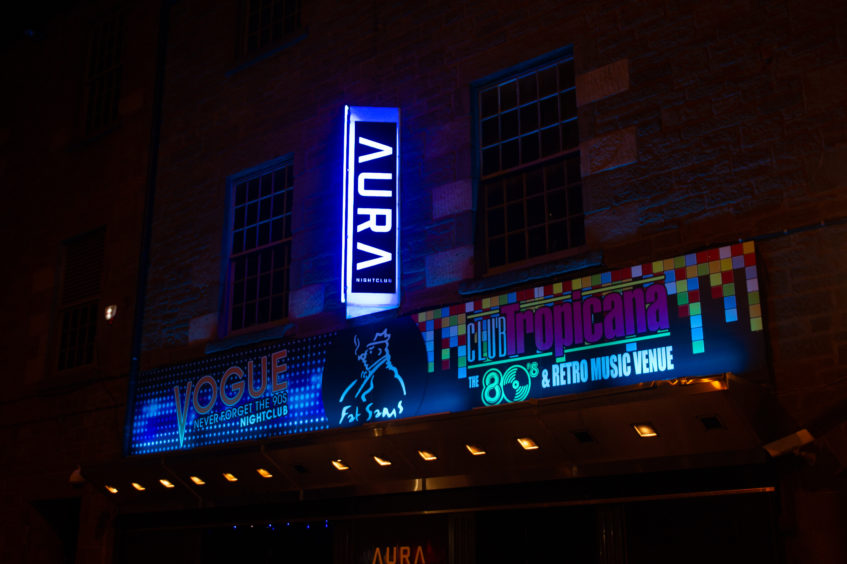 Police are investigating an assault at a Dundee nightclub after a woman reportedly had her face bitten by another reveller.
Officers were called to Aura nightclub on South Ward Road early on Sunday morning amid reports a woman had been attacked.
Gemma Louise Leonard said her daughter had been enjoying an evening at the nightspot with friends when she was suddenly struck by another punter.
In a post to social media, which has now been shared hundreds of times, Ms Leonard urged anyone who may have witnessed the incident to come forward.
She said: "If anyone was in Aura last night and witnessed the horrific attack on my beautiful daughter can you please mail me with any information.
"One minute she was dancing with friends, the next she was knocked unconscious with an animal taking a bite out her face and multiple other injuries.
"Leaving her to get plastic surgery today. Any help would be appreciated."
Aura opened in September on the ground floor section of the Fat Sam's building on South Ward Road and has capacity for 1,200. Its owner, city businessman Tony Cochrane runs 14 clubs across Scotland through TGC Leisure.
A spokesman for the venue said: "We are aware of what appears to be an isolated incident involving two females that occurred in the early hours of Sunday morning.
"Our security team responded quickly by separating the incident, then administering first aid to one female and handing the other female involved over to Police Scotland.
"At this time we are working with Police Scotland in their inquiries into the incident, which includes witness statements and CCTV footage.
"The management have also been in touch with the family of the injured female wishing her a quick recovery.
"Our number one priority is, and will continue to be, the safety of over 3,500 customers enjoying a night out with us every week in Dundee."
A spokesman for Police Scotland said: "There was a report of an assault on South Ward Road just before 1.30am on Sunday.
"Further inquiries are ongoing but no one has been arrested or charged at this stage. One unit attended the scene and it was these officers who logged the incident with us.
"The woman has been described as being approximately 18-years-old but we are unable to confirm that at this time."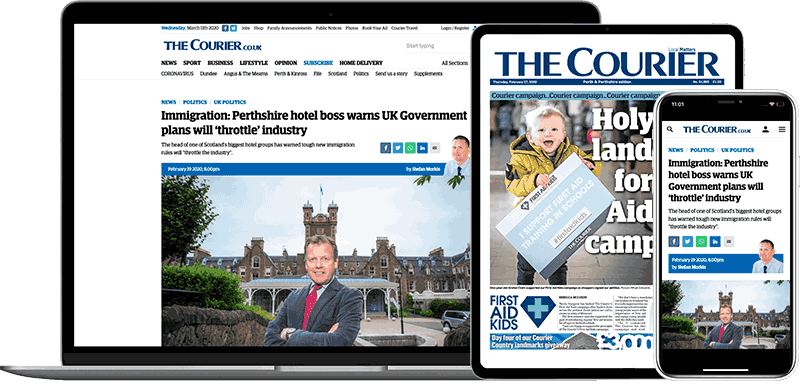 Help support quality local journalism … become a digital subscriber to The Courier
For as little as £5.99 a month you can access all of our content, including Premium articles.
Subscribe