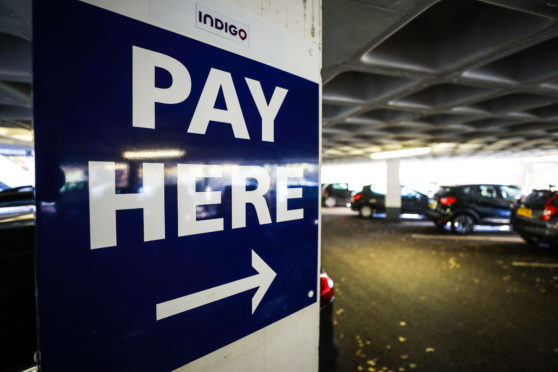 Hospital staff will not have to pay extra to park at work despite plans to allow councils to increase parking charges.
The Scottish Parliament is looking to give councils the power to charge fees for workplace parking.
The power would be discretionary though and NHS staff are set to be exempt from the measures.
At present staff at Ninewells Hospital, Dundee, pay £2.40 for a four-hour stay at the hospital car park.
Indigo, which has a 30-year contract which runs until 2028,  imposes car park charges for hospital staff.
This fee will remain in place but fears employees may have to fork out more under the new powers have been quashed.
A Scottish Government spokesman said: "A workplace parking levy is proposed as a new discretionary power for local authorities.
"We have been clear that this should be at local authorities' discretion as to whether they wish to use such a power.
"We have said that this is contingent on exemptions for health service workers."
Critics of the scheme claim it has not been thought through properly.
Bill Bowman, MSP for the north-east region, said: "This policy is mired in confusion when it comes to parking at hospitals and other NHS properties.
"This ill-thought policy is an example of why decisions like this should not be taken at the last minute."
Ministers also claim that the government did not consult with the public before giving councils the option to impose charges via the Transport (Scotland) Bill.
Murdo Fraser, Scottish Conservative shadow finance secretary and MSP for Mid Scotland and Fife, said: "In 2017, they said they'd to listen to peoples' views before considering whether to introduce this plan.
"Michael Matheson MSP is on record just weeks ago admitting they haven't done so.
"If the SNP really wants to persist in keeping it going, it should at least do so with due respect for the people who will be affected."
Indigo declined to comment despite a request from The Courier.