A Dundee architectural technician who had been laid off told his girlfriend he was popping out for some messages, then masked his face and robbed a bookmaker at knife-point.
Nathan Ritchie then walked into a police station and admitted his crime, telling officers he felt guilty as it was "not fair on the staff" who had been threatened with the weapon.
The 39-year-old father had lost his job shortly before committing the robbery at Broughty Ferry's William Hill, Dundee Sheriff Court court heard.
He separated from his partner following the incident and is now living at a homeless hostel in the city.
The court was told that on July 23, Ritchie leaped over the counter at the bookies on Brook Street and presented a knife at employee Alison Richards.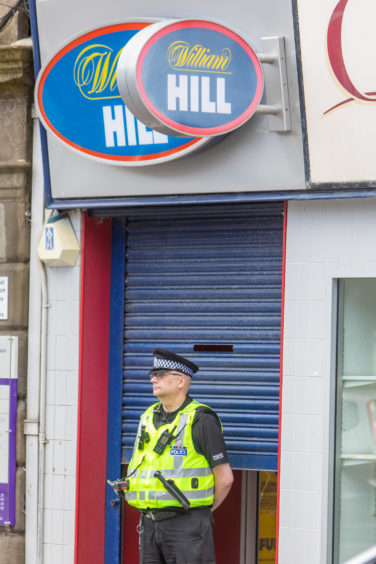 He demanded she take out money from various cash storage places around the premises, robbing her of £716 in total.
Ritchie, who had been wearing black stockings over his face, then made off with the cash and police were called to the premises.
He voluntarily handed himself over to police later that day due to "remorse" about the impact of his actions on the William Hill employee.
Procurator Fiscal Stewart Duncan said: "He told police that it wasn't fair on the staff.
"He had told his partner he was going out for some messages."
Defending him, solicitor Anika Jethwa told the court: "He appreciates the deeply serious position he is in.
"He is now separated from his partner and children. He ended up in Carseview the day after his bail was granted. He has co-operated and he attended a police station to admit his guilt."
Ritchie, whose address was given in court as care of Dundee Survival Group, had his sentencing deferred until March 13 for the court to obtain criminal justice and social work reports.
He has been remanded in custody in the meantime.
Sheriff John Rafferty said: "It is abundantly clear that this is a very, very serious matter."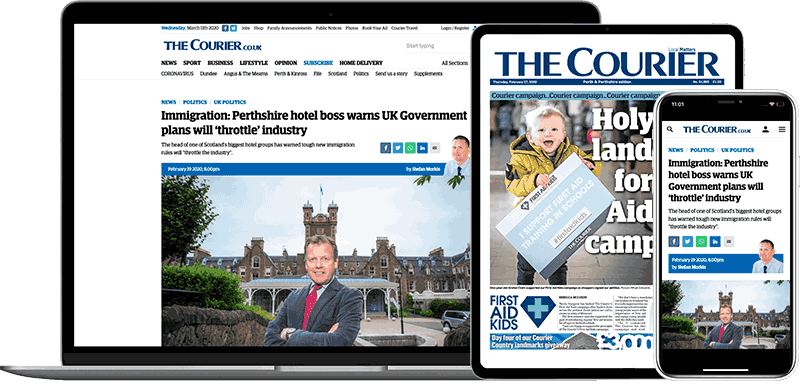 Help support quality local journalism … become a digital subscriber to The Courier
For as little as £5.99 a month you can access all of our content, including Premium articles.
Subscribe