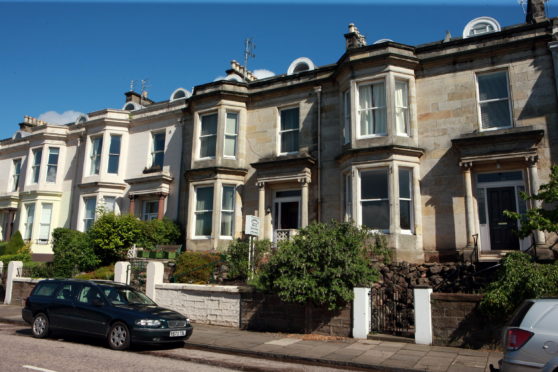 A former Dundee guesthouse owner and convicted rapist is back in jail  after assaulting his ex-partner in the B&B they ran together.
Edward Anderson was found guilty of punching the woman on the head at what was formerly known as Anderson's guest house on Perth Road on September 22.
A sheriff told him he was a "lost cause" after multiple attempts at rehabilitation had failed.
Dundee Sheriff Court heard Anderson, 70, had "deep-rooted attitudes" and  a "need to exert physical dominance over women".
In 2013 he was convicted of sexually assaulting a woman at the guesthouse by fondling her under her bed covers.
In 1985, he was handed an eight-year prison sentence for raping a woman in Glasgow.
He was jailed for eight months for the most recent assault of his former partner – the third of its kind – on Wednesday.
Sentencing Anderson, Sheriff Derek Reekie said: "It is clear from his record and the criminal justice and social work reports that he is at a high risk of re-offending. There seems to be a very significant issue of public protection.
"It is clear that he has had every input to address his issues, including two community payback orders. These quite simply have not worked. They have not changed his deep-rooted attitudes.
"Rehabilitation is a lost cause. The view expressed (in the reports) is that he continues to attribute blame to others and does not accept responsibility for his actions."
The trial heard the woman had gone into Dundee city centre on the day of the attack, leaving Anderson at the B&B.
An argument ensued in the kitchen when she returned and Anderson lashed out.
He later claimed the woman had fallen and hurt her head.
The court heard his former partner did not want him back at the guesthouse, but still needed to phone him for advice on the business.
Defence solicitor Ian Huston said: "He hasn't lived at the guesthouse for three years but he was dealing with the admin remotely.
"For the past three months there has been no business. That is hopefully a temporary measure.
"He described her (his ex-partner) as not computer literate. To jail this man would in fact punish her as well."
In addition to the eight-month prison sentence, Sheriff Reekie imposed a five-year non-harassment order banning Anderson from entering the guesthouse premises at 285  Perth Road.
He is also banned from approaching or contacting his former partner, except by telephone to discuss matters relating to the business.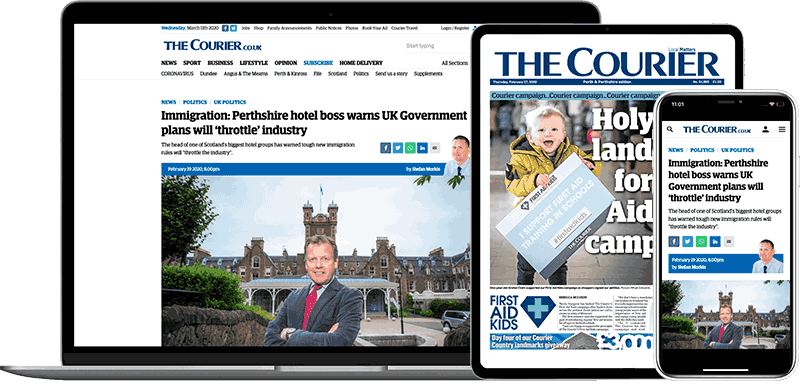 Help support quality local journalism … become a digital subscriber to The Courier
For as little as £5.99 a month you can access all of our content, including Premium articles.
Subscribe