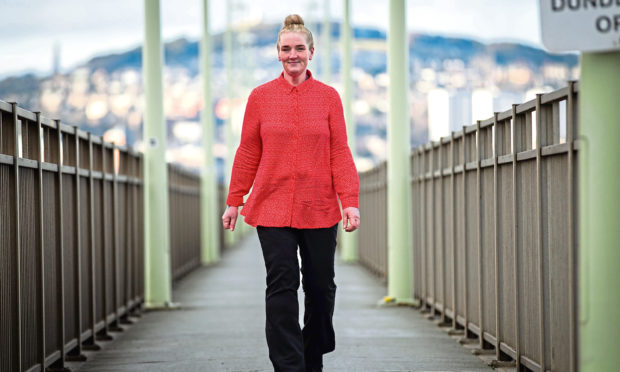 For most, bridges are simply a means to an end – a potential bottleneck on the route from point A to B.
However, for Babs Mair the Tay Road Bridge from north east Fife to Dundee became her concrete passage to freedom.
Having been told she was simply "too fat" for gall bladder removal surgery, she looked at the 1.4 mile edifice and decided to start walking.
Over the course of two years her daily strolls from her home in Newport to Dundee and back helped her shed more than 150 pounds.
Babs, 44, started with baby steps – making it only from lamp-post to lamp-post, reading informational signs posted on the bridge as she caught her breath.
As the weight fell off and her fitness improved she started to take it all in her stride and now completes a brisk 2.8 mile walk every day in all weathers, even making the journey on Christmas Day.
Yesterday she told how the bridge had become such an integral part of her life her friends and family have christened it "Babs's Bridge".
She said shedding more than 10-and-a-half stone had allowed her to get the surgery she needed and gave her a new lease of life.
Babs said: "I've been doing it for two years now. There are 75 posts on the bridge and at the start I'd go between every post and I'd have to stop because I was just physically out of breath.
"But I just kept doing it and doing it. I do it every day now – literally every day, Christmas and New Year included.
"Even when I fractured my foot and I had a moon boot on I still did it.
"Last year I did the Kilt Walk – 26 miles from St Andrews to Monifieth – with that on. We raised £700 for the McMillan cancer charity.
"I got started because I was poorly in Ninewells and needed my gall bladder out.
"To put it bluntly, I was told I was too fat to get it out.
"I had lost my mum and put on a lot of weight because I didn't deal with it well.
"I started the walking and going to a PT, Steph Douglas, once a week and the weight started to fall off."
Babs said that, in the beginning, the journey was a struggle but she was determined to make the crossing.
She said: "It's 2.8 miles there and back – at the start I couldn't get close.
"They had information boards at every lamp post and I'd stop and I'd read them. I had to stop for a break all the time. Now I'm fit and I can do it no bother.
"The bridge is a big part of me now. I've made good friends doing it – staff on the bridge like Yvonne and the manager Alan – and you always get a wave and a hello from people.
"I had my operation in November and the surgeon, when he saw me, just said "you're not the same Babs any more". I've had a lot of support from him.
"It was for my own benefit and it gave me a kick up the backside. My eating and everything has changed doing this.
"The walking has helped so much. Everyone says if they need to find me the first place to look will be the bridge!"
See comment on page 24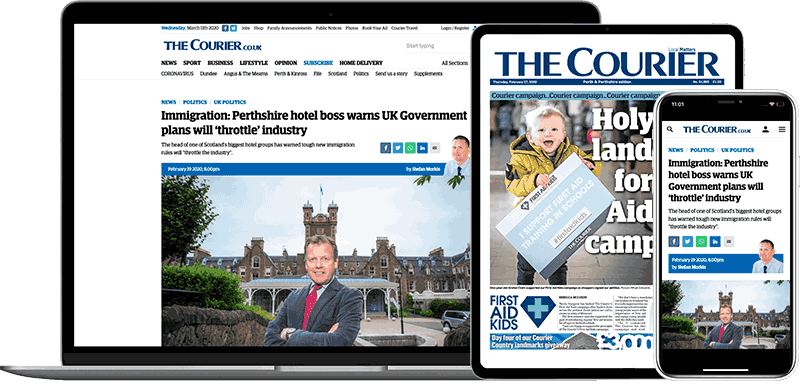 Help support quality local journalism … become a digital subscriber to The Courier
For as little as £5.99 a month you can access all of our content, including Premium articles.
Subscribe