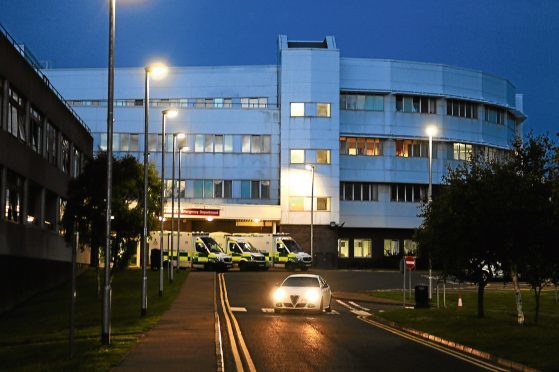 The cost of withdrawing from the contentious Ninewells Hospital parking contract could be as little as £800,000, a former adviser to the Scottish Government has claimed.
Richard Marsh said the bill for buying out Saba Park Services, which took over Indigo Parking Service's UK assets in December last year, would be "easily less than £1 million".
The prediction appears to contradict previous claims from the Scottish Government that it would cost tens of millions of pounds to end PFI deals signed by its Labour-led predecessors.
The former Scottish Government struck a 30-year private finance contract with Indigo Parking for Ninewells, which is not due to end until 2028.
The SNP administration abolished hospital parking charges across the country in 2008, but the deals at Dundee and at two hospitals in Glasgow and Edinburgh mean staff and visitors must still pay to park.
There have been numerous calls to tear up the contract, but the government has repeatedly claimed it would be too expensive and blamed Labour for tying its hands.
Mr Marsh said the fact that the deal has just 10 years until it expires means the buyout cost would be considerably lower than it was a decade ago when then health secretary Nicola Sturgeon said it would it take "tens of millions of pounds" to terminate all three agreements.
His calculations are based on paperwork from 2017 filed with Companies House.
Mr Marsh said: "Assuming around 80% occupancy over 360 days for the 1,472 pubic spaces, then income over 10 years at £2.40 a day would be around £10 million.
"But that's gross income, not operating profit. The Saba accounts show that overall profits are around 6% of turnover so at Ninewells they might make around £600,000 profits after tax over the remaining term."
He said a third of that figure may have to be added to account for 496 dedicated staff spaces.
Mr Marsh added: "Therefore, you could make an argument that the lease could easily be bought for less than £1 million and I would argue eminently affordable for the Scottish Government if it so chose."
The Scottish Government did not refute the figures when approached for comment.
A spokesman would only say: "We have been clear that we would like to be able to abolish car park charges at Ninewells – as this government has done in other hospitals across Scotland — but unfortunately it is one of three car parks which are locked into long-term PFI contracts by previous governments.
"We have previously raised concerns about moves to increase these charges and called on the company involved to reconsider. Last year the Scottish Government and Health Facilities Scotland sought, through NHS Tayside, to engage with the company that operates the Ninewells car park to discuss its position.
"Sadly, the company declined this approach. However, we remain open to discussing this matter further with them in the interests of patients, their families, and NHS staff."
North East Conservative MSP Bill Bowman said Mr Marsh was a respected economist "who knows PFI and the Scottish Government inside-out" and urged ministers to heed his advice and get round the negotiating table.
He said: "The public have been led to believe the cost of free parking at Ninewells would be extortionate.
"And I have been told by senior SNP figures, including two Scottish health secretaries, it would cost many millions.
"That has been used as a barrier to progress on this issue.
"I would be interested to know whether the finance could be provided — and if not, why not."
Saba refused to comment.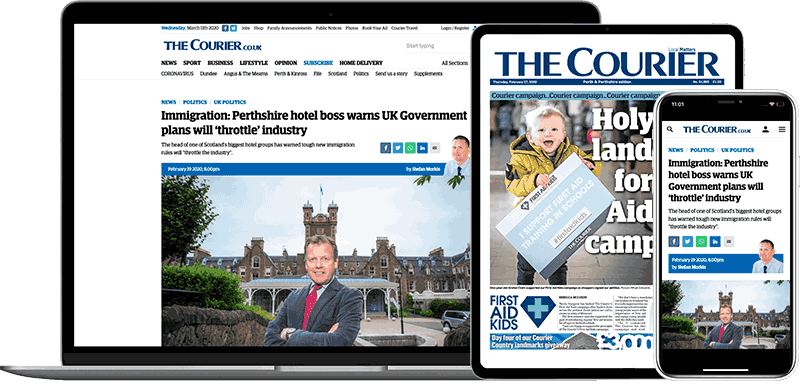 Help support quality local journalism … become a digital subscriber to The Courier
For as little as £5.99 a month you can access all of our content, including Premium articles.
Subscribe