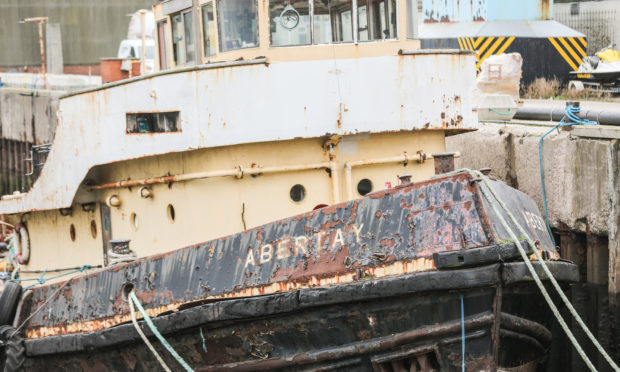 A former Dundee tugboat needs some tender loving care to be saved from the scrapheap.
Volunteers are being sought to restore the Abertay, which worked between 1967 and 2003 and it ran on the River Forth and later the River Tay.
The boat was originally called the Forth and it changed its name around 20-years ago and when its career ended it was docked in a remote part of the port.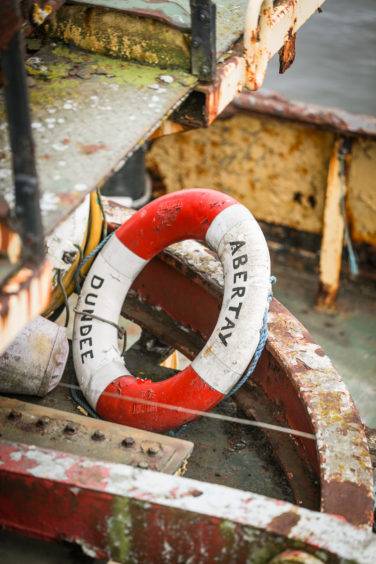 It was destined to be cut up for scrap, but now the Diesel Tug Abertay Preservation Group is hoping to restore the boat and turn it into a tourist attraction.
At present though thereare only five members in the group, spread across the UK.
They are seeking more members to work on the boat, which is located off Fish Dock Road in the city.
Chief engineer on the project, Gary Newton, was once a volunteer on the Royal Yacht Britannia.
He said: "We had looked for her numerous times over the years and thought she had been cut up.
"She has quite a bit of history and she only ever worked in Scotland. We were gifted her by Forth Ports Ltd.
"It will cost around £95,000 to repair her but she is such a gem and it would be a shame to let her go and be scrapped.
"We are quite desperate for people to get involved to help restore the boat."
The preservation group were handed the Abertay last June and it estimates that it will be  another three to four years before the work is complete.
Part of the work will take place in Liverpool, where the Abertay is likely to be based for several years.
Glasgow-based British Polar Engines are providing new engine parts for free and the current volunteers all have a marine background.
Once the Abertay has been restored, she will be returned to Dundee near the North Carr Lightship and HMS Unicorn.
It is hoped to show the boat at festivals and regattas and to take tourists out in her.
The preservation team also hope to attract visitors and plan to create displays about its history.
David Webster, senior port manager for Dundee and Leith at Forth Ports, said: "The Abertay, or the Forth as she was originally named, served the company extremely well over nearly 40 years of service, ensuring the safe passage of countless vessels into and out of our ports on the Forth and Tay.
"We're impressed by the preservation team's ambitious plans for the tug and everyone at Forth Ports would be thrilled to see her restored to her former glory."
To volunteer with the preservation society or to donate funds for the work contact the team via the Diesel tug Abertay Preservation Group Facebook Page.