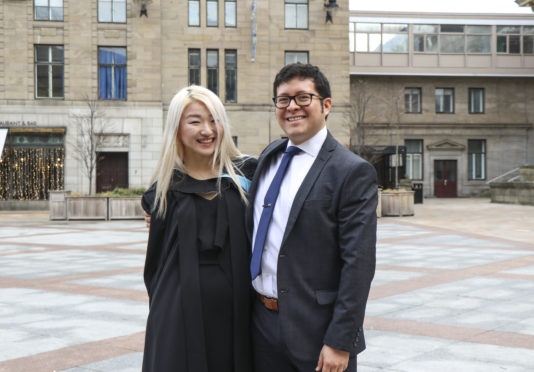 A couple who met in Dundee are today celebrating Valentine's Day in  what may well be one of the most extreme long-distance relationships in the world.
Vangela Xu, from Nanjing, China and Stéfano D'Ambrosio Núñez from Lima, Peru, are currently more than 10,000 miles apart in their respective home cities.
The daunting distance is among the longest points between two cities on Earth.
Vangela and Stéfano met — and immediately fell in love — during their first class at Dundee University before striking up the beginning of a romance fit for a Hollywood romcom.
Both graduated in November 2018 and moved home but they have kept their love burning bright — proving that absence can indeed make the heart grow fonder.
Vangela said the pair owed the City of Discovery a debt of gratitude for helping them to find love.
"The odds of us meeting at all, especially in Scotland, were really small," she said.
"I was studying for an MRes in cancer biology and Stéfano studied for an LLM in mineral law and policy. If it hadn't been for Dundee we would never have met."
The two urban areas on opposite ends of the world share little in common — it is currently summer in South America and winter in North East Asia.
The couple have plans to up sticks and move to Europe together to start a new life — as soon as Vangela finds a place to study and Stéfano lands a job there.
Stéfano said: "I'm currently in Peru and Vangela is in China but we are both sending off applications to move closer together. I'm preparing to travel to Italy but we both love Scotland, it would be an excellent destination to return to.
"I'm going to find Vangela, and look for a job as a lawyer where she studies. It's going to be an adventure."
Vangela said it was phenomenal how "quaint little Dundee becomes a vibrant, energetic and multicultural city" when the students arrive.
"It is also amazing how we managed to get Master's degrees in one year, unlike the three years it takes in China," she said.
"The courses are very compact, but in the end, you feel you learned a lot, and you're going to be very proud of yourself."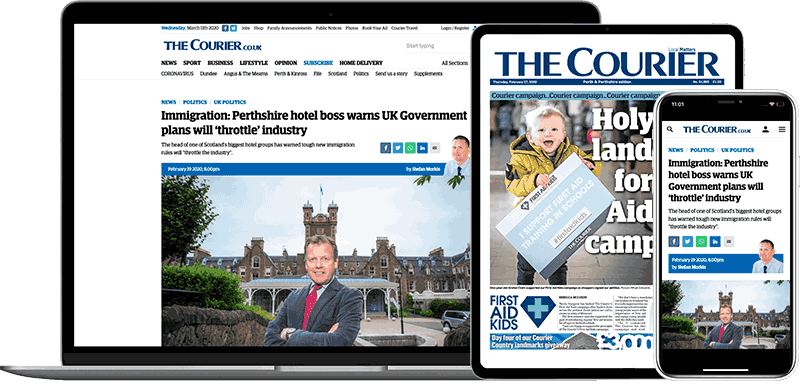 Help support quality local journalism … become a digital subscriber to The Courier
For as little as £5.99 a month you can access all of our content, including Premium articles.
Subscribe