A dispute over a £6 million bill was "a major factor" in the demise of McGill, resulting in the immediate loss of 379 jobs.
Documents released by Scottish Enterprise (SE) through freedom of information legislation show the dispute was one of the major talking points on the firm's financial situation.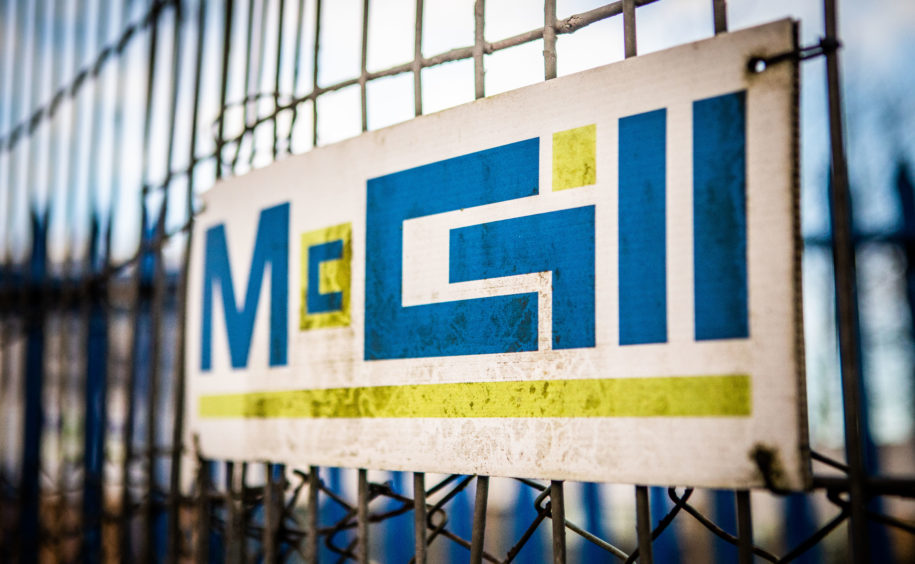 While the documents, primarily made up of email exchanges, have been heavily redacted, a senior source within McGill has confirmed the bill was for a major contract with engineering and construction company Sir Robert McAlpine to build student accommodation near St Andrews University.
McGill fell into administration earlier this month after SE rejected a £2 million loan request and Santader removed the firm's overdraft facility.
The source, who asked not to be named, said the McAlpine disagreement was the main reason that McGill bosses went to SE for a loan — foreseeing that it would create a cash flow problem in the early months of the year.
And apparently McAlpine offered to settle the bill for a reduced amount.
They added that McApline representatives made regular visits to the McGill offices in January.
The St Andrews University job was to build new halls at the Agnes Blackadder student accommodation. The work was scheduled to begin in January last year, but delays meant it did not begin until March.
However, the end date of September 2018 did not change, as students were due to move in around then.
To ensure the work was completed on time, McGill paid overtime to staff. The source said they had workers on site until about 9pm, seven days per week in a bid to finish on time.
In the end, the job was completed about 10 days late.
READERS LETTERS: Scottish Enterprise CEO on McGill – 'Large taxpayer-funded loan was simply not going to solve financial issues'
However, McAlpine are then said to have refused to meet the full cost of the bill, saying they did not agree to the paying of overtime beforehand.
One of the released documents, in relation to the St Andrews job, states: "The contract was running significantly late and McGill and other contractors were asked to increase manpower to complete the work on schedule in order for [redacted] to avoid significant penalties.
"McGill indicated it provided the required manpower to complete the job and the job was completed as required — albeit at extra cost.
WATCH: 'Why couldn't McGill get just £2 million to save 450 jobs?' – Tense exchanges in Holyrood as Jenny Marra and Jamie Hepburn clash on firm's demise
"McGill claims that [redacted] is delaying payment by challenging and scrutinising job related paperwork in relation to the amounts claimed."
The source said the redacted sections refer to McAlpine.
The document also states that McGill management "appear to hold supporting evidence" of the disputed bill.
SE has repeatedly insisted they could not agree to the loan as questions remained over McGill's turnaround plan and financial stability going forward.
McAlpine refused to comment.