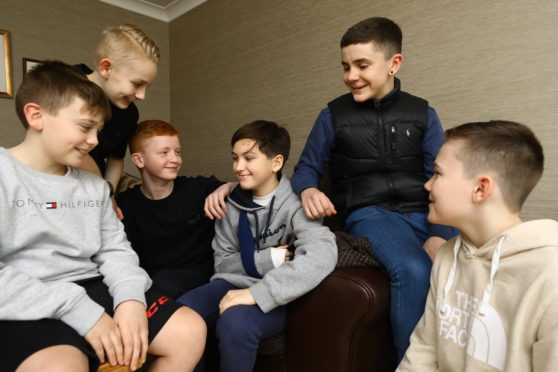 When three Dundee boys visited their friend in hospital after he was hit by a bus, they knew they wanted to do something to help.
Ricky Rae was cycling home from school when he came off the pavement and was struck by a bus on Strathmartine Road last week.
Cadeyrn Harris, Ross Hay and Ross Mollison visited him in Ninewells Hospital and after seeing his face covered in cuts and bruises, left determined to do something to make him feel better.
They came up with the idea of raising cash to buy a replacement bike, as the accident left Ricky's old one ruined.
The 12-year-olds began collecting change from fellow pupils at Baldragon Academy and raised about £6. When George Mitchell, partner of Ricky's mum Susan, heard what they were doing, he suggested setting up an online fundraiser.
"We thought it sounded really nice," friend Ross Hay said.
And the resultant Gofundme page is already nearing its £250 target.
Ricky described the gesture as "emotional".
Cadeyrn's mother Susan said: "I think they were quite shocked by it all.
"I think Ricky is quite popular at school so quite a lot of people are happy to donate.
"They felt helpless and wanted to do something to help."
Susan was blown away by the boys' efforts to help her son, who is now home from hospital.
She said: "They're just young boys and they've done this off their own back.
"It's a lovely thing they have done. Young boys sometimes get a bad press, but they've done such a lovely thing.
"They were brilliant with Ricky, who has come on leaps and bounds since the accident."
Any cash leftover after the purchase of the bike will be donated to the high dependency unit, where Ricky stayed for three nights after the accident.
Ricky's father, also named Ricky, said the incident highlights the importance of wearing a helmet while cycling, as his son was not wearing one at the time.
And Ricky echoes his father's sentiment, saying everyone should be wearing one when out on their bikes.
The youth said he is feeling a lot better after last week, but is still off school to recuperate.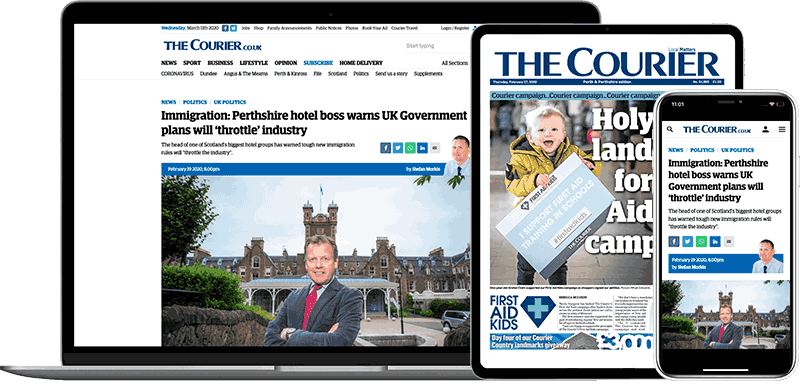 Help support quality local journalism … become a digital subscriber to The Courier
For as little as £5.99 a month you can access all of our content, including Premium articles.
Subscribe